I was called to a cause by this post
feast your eyes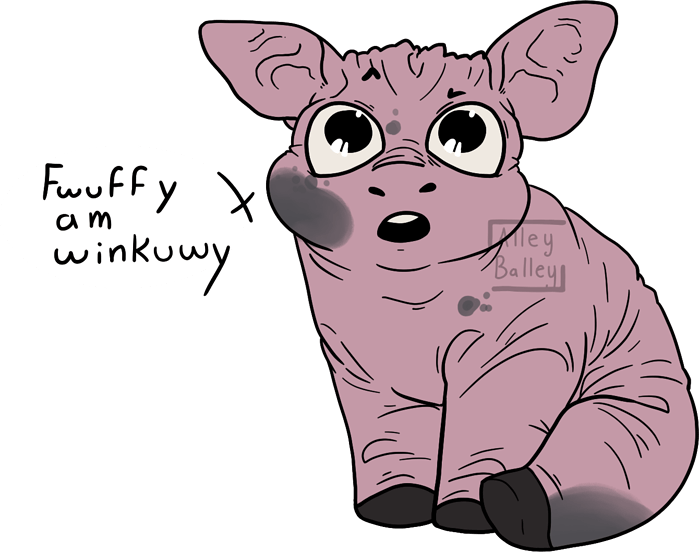 that fucker is probaby soft as fuck
Fluffy animals kinda do have that soft skin tho? There's probably a huge market for naked fluffys for people with allergies bro
yea i know.
i would think fluffies are already pretty hypo allegenic,
idk
…Synthetic fur??? they are made of the polyester.
thats what i was thinking, polyester or something similar thats 'bio degradable'
we might be thinking to hard into this,
their fur could also be more like that of hair, like poodles
So the gene more higher base on Naked Mole Rat? Thats pure can be used to make drug for anti cancer.

It looks like a pig, now I'm hungry.
Its oddly cute! Like a Sphinx cat!
Get enough of them together and it'll look like a Scrotum coat.
What are the black spots? Did he get melanoma because his skin is unprotected?
If you've ever seen spinx cats of naked dogs their skin is darker in some places where they have fur patterning, that's what it's supposed to represent! I don't know if that's technically melanin/melanoma or anything like that, just spots!
so do they rank higher than alicorn "mustah's" or just bellow "poopie" color fluffs?
Little uncooked rotisserie lookin ass, I love them!
That fluffy's gonna die. Fluff is for thermoregulation, both hot and cold. Plus other fluffies aren't going realize that's a fluffy. He's in for a rough time.