Me when I see a sliver of finger skin sticking up. ^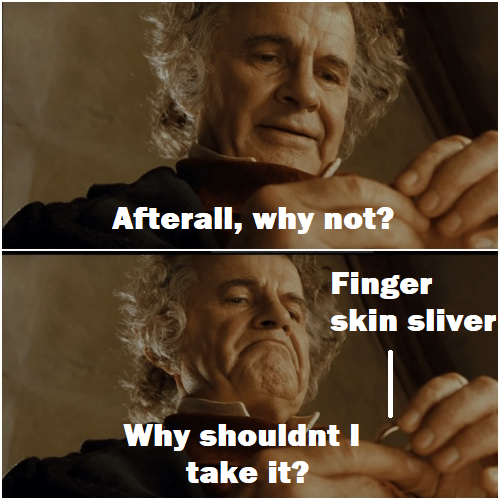 I usually get a clipper of some kind when that happens
But then you dont get to enjoy string cheesing yourself.
Don't want to dig ticks out of your fluffy's crotch? Remove their crotch.
Good to know there's a handy tool for this too.

Ya know, there have been times where I've had itches that I would've welcomed that…
Horrible, horrible, itches >_<
I love how you portray the little bastards. It makes me want to stomp them just enough to mortally wound them but not enough to kill them instantly, just so I can hear their dying peeping.
I can hardly wait for Dickless December.