Damnit, how do folks keep making cute unborn baby fluffs? That's so weird! I should be grief out by this, yet …
But I suppose the cuteness makes everything else in it's own way.
Yes, put them back in. Put them in the other end.
If only she could have seen how this would have unfoalded.
What a shame.
There's not even a way to tell which was the brown one who deserves a proper burial.
They are domestic. All of them are equally worthless in this situation
I mean at this point you might as well put her down. Either the trauma kills her or ,considering her smarty tendencies, the second time around will do so.
Looks like one is alive. Not for long without care though.
All of them are kinda alive
But yeah, not for long
every one of them deserves a proper burial. :dummeh: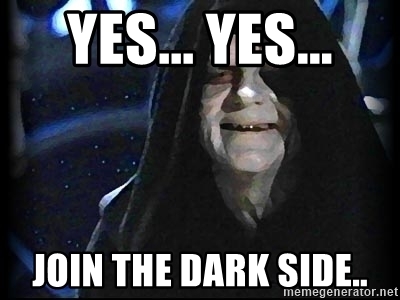 Would've let her have them but hid them as soon as they were born, then make her think they left immediately because they could hear her say she would be a bad mother.
If this doesn't teach her to be a good mother, nothing will. throw this trash into the incinerator and be done with it.
I don't think it's in any state of mind to learn right now.
No, here's what you do, put them back then sew here vag shut so they don't fall out and keep her wondering why "babbehs nu gwow in tummeh." Then open it back up, let the aborted fall out by themselves to make her think "bigges poopies" then scold her for killing her children and tell her to hug her dead foals to life and she'll be a "gud mummah" again. If she hasn't hugged them back to like in a week, jam a hot poker in her womb saying "bad mummahs don't deserve to have babbehs" do not throw them out, make sure that the aborted are still there to make her think she can still give them buggies and you'll forgive her for being a bad mummah until they become a health hazard for her then lock her in with plenty of water but no food (make sure you seal the door to prevent toxicity in any other room) This will prolong her suffering as the smell of decay fills the room causing her to vomit constantly as she tries to survive her imprisonment by eating her poopies. After about a week, she'll be almost dead, just shock her back to life-
Edit: scratch that last part! They explode!
Joe's abortion clinic.
You make'em we take'em
You rape'em we scrape'em
No fetus can beat us
You can recicle them and feed them the bad mummah!
Uuuuuh. I feel like that will mentally scar the flufffy too much. It's like constantly punishing a fluffy for birthing foals with bad colors. Ya do that, and they're gonna have panic attacks with any new owners if they have bad colors. I would only do this if I was sure that I don't want this mare having anymore litters for being a bad parent. They bad mummah? Okay! NO MORE BABIES!