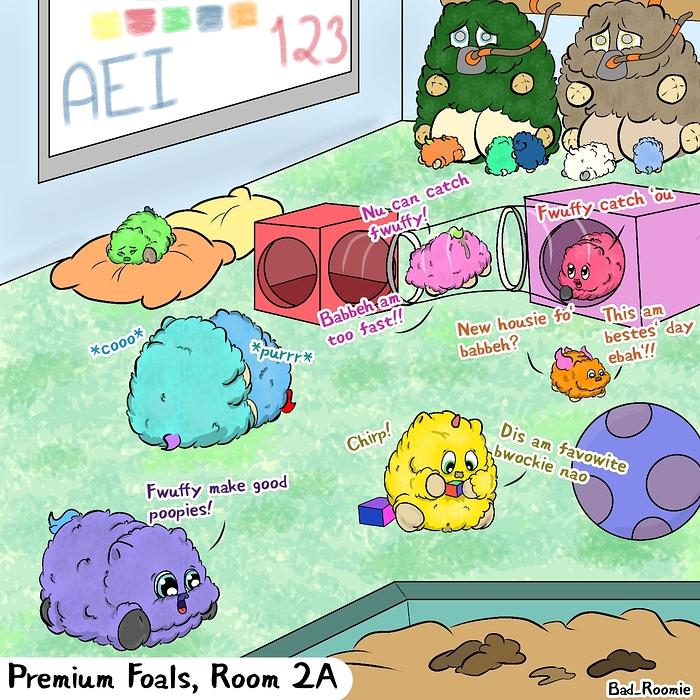 Well, I wouldn't know how to classify this image correctly but I think it's a hugbox drawing (except for the milkbags in the background).
I like to think that premium foals are selected and educated to be happy and playful companions.
They learn basic colors, numbers and letters, and they are also taught different songs and dances (because it has to be stressful listening to "babbeh wuv mumma" all day).
During the process, fluffies that are silly, disobedient or with signs of being "smartys" are eliminated. At the end of the process, they could be sold at a good price, while those that do not meet expectations can be offered as second-quality foals at a lower price.
Then I open the question: what requirements must the fluffy that you take home meet?