I didn't wanna make this comic too long, so I cut it hella short to make the point, hope you guys like this! This foal is beyond cute, hope I did her image well! I tried showing off just how bipolar or such
some kids are. Least how easy they can be to sway.
Also enjoy the fact my art style managed to change like… 4 times in this lol.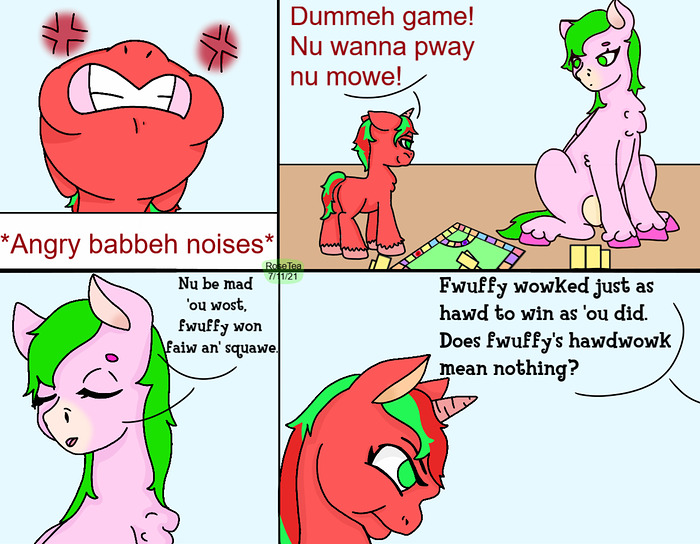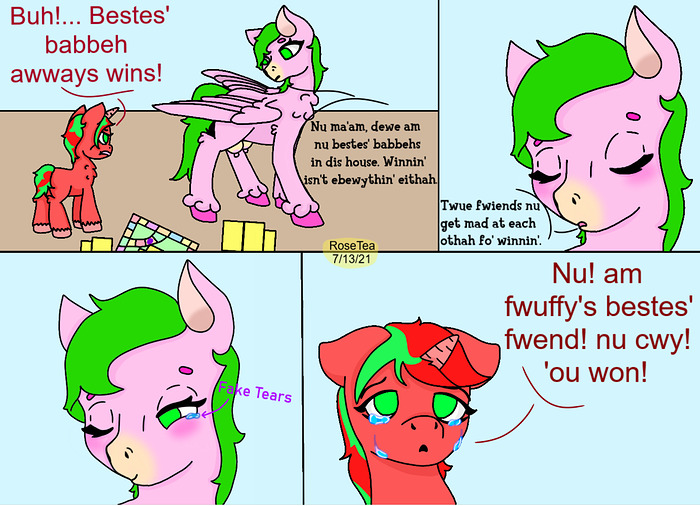 I wish I could have made more parts, but god forbid I drag this thing out 30 more pictures and I'd never get it done.

Here da link to the contest, it was fun to do!