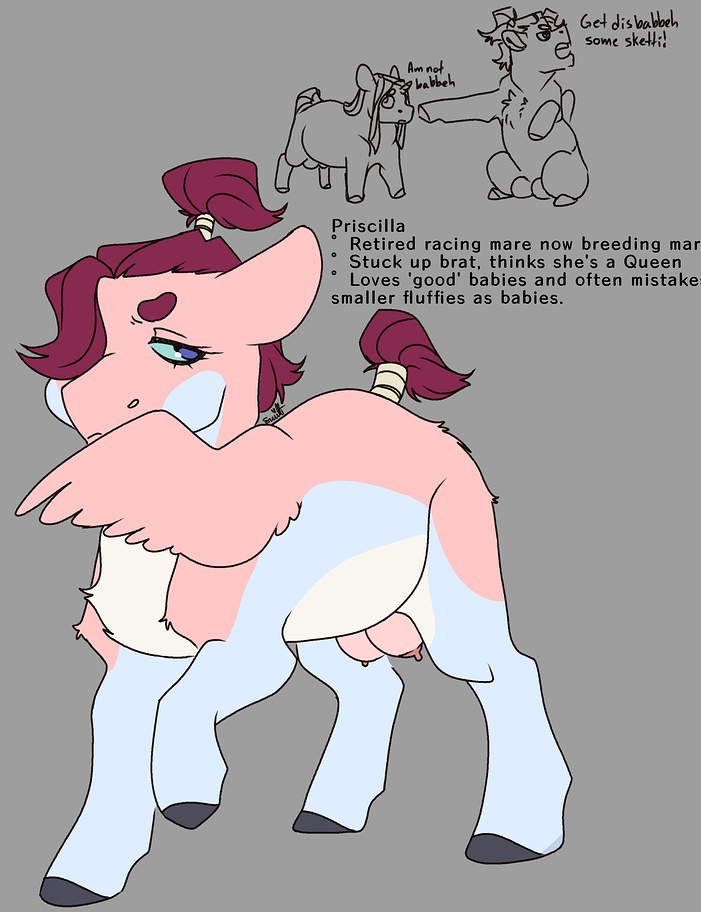 Request for @TommyBoyio! If you want to request something just message me and ask!
I always love seeing Wingie fluffies using their wings like arms or hands and be expressional with them.
"Get dis babbeh some sketti!"
Adorable
Even if she is stuck up her intentions seem to be good for the most part.
How does she define "good" babies?
Whatever she defines as good, probably excluding all poopies, slow and fat babies. TommyBoyio has the last say on it
Awww she's so perfect! i love how she's covering her face!
No they're free. I love doing art for the community!
I know you use this similar pattern on some of your other fluffies. What would you call this pattern?
She judges babies on aesthetics first and how they behave second. That said brown foals aren't always "bad" , same with bright colors not always being good. I plan to do some little things with her eventually.
Wait what do you mean by smaller flufies? Like micro fluffies or dwarf fluffies? Anyway how big/tall is she?
Fluffies can be slightly smaller or larger than average, like humans.
im imagining her adopting a grown fluffy and getting angry cuz "Baby too smol! need mor sketties fow baby!" And caring for the confused grown fluffy x3