Requested by @Za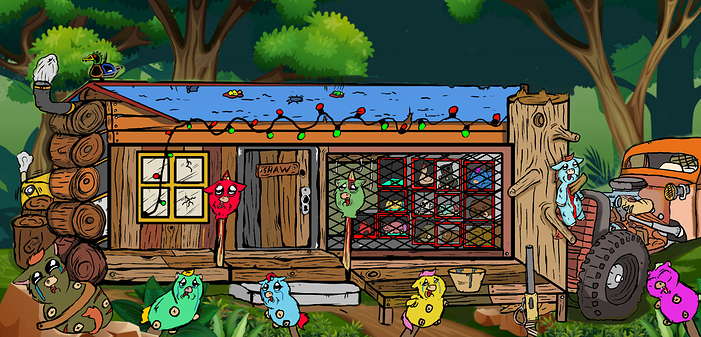 This turned out so well! I'm in love with this design, and honestly living in the south I'm pretty sure I know people who live here lmfao. Thanks for drawing this, CD! <3
Kinda how I imagine most homes of fluffy haters/abusers/etc might look like.
we got folk in the north who live like this too and I'm even related to a few of them. the ways of the redneck are universal and strong.
For some reason the duck weather-vane amuses me to no end.
The house of a based person
What a great house and details, but the busted-up vehicle takes the cake. Great picture.
Yea @Za said that shaw drives a pickup but i wanted a bit of a spin, so id think his pride possession would be his custom ratrod pickup, combat tires and that rusted body that just looking at it gives ya tetanus
Green's expression may be the most despair I've ever seen in a fluffy. Pure misery and hopelessness mixed with physical pain. Like Scream, but a fluffy.
It's a work of art.