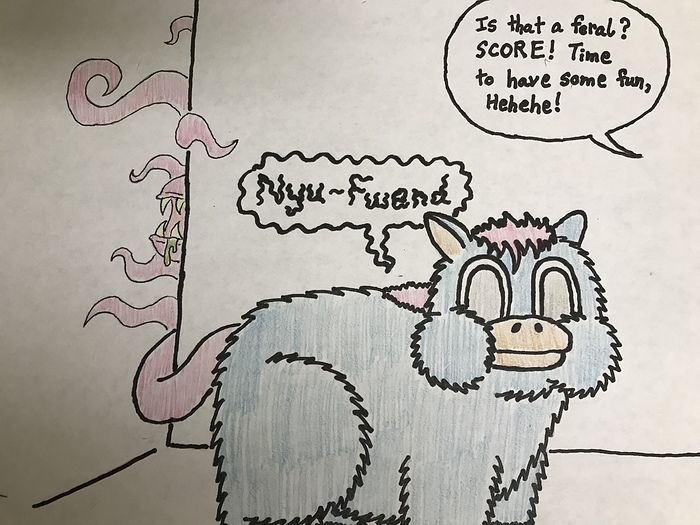 My final submission for the bizzaro challenge
Bizzaro World Challenge
Nice the abuser gets to be food

So you found an abuse/horror approach that suits you? It's a very nice twist on normal expectations!
Jellen avenging Mummah. By using Mummah.
Ara ara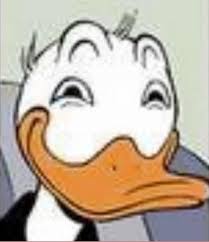 Every time I see something like this, my point of the supernatural having to be involved for abusers to receive comeuppance gets proved yet again.
You can't have fluffies and people as they are: you need something else interfering, which destroys suspension of disbelief. It's like saying "nuh uh my magic shield blocked that, also it reflected your bullet into your head".
I love your art style, and I'll admit this is a better way of blowing off steam after seeing an abuse post, that kerosenecannibal one in particular, than the other approaches I saw on the booru.
So is that monster trying to lure in that human?
Until I read the text I thought it was something completely different
giggity