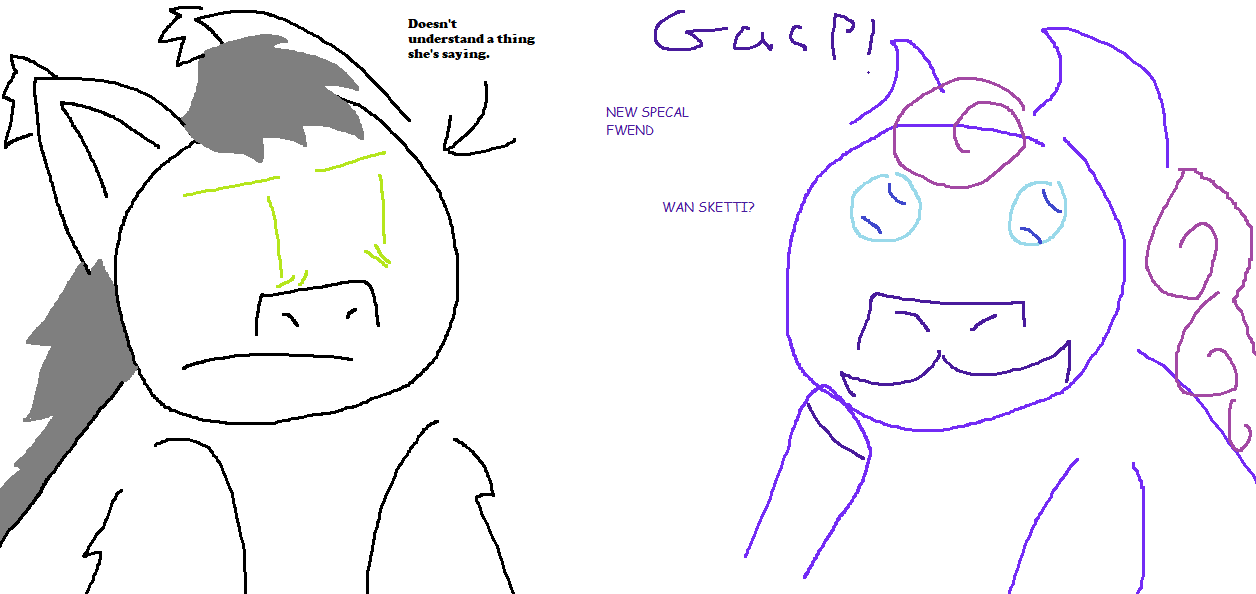 A simple mspaint doodle with mouse, I didn't wanna drag out my tablet.
Hi i will delete this if none of this fits anything, new to this kind of uploading.
Im heavily dyslexic and reading fluffy speech is torturous sometimes. Anyways, I wanna be involved in this community, i've been stalking it for some time and most of you guys are nice.