The Fluffvengers… League of Extraordinary Abusers… the Fluff-Men…? The Z-Fluffers? Name is gonna need some work. At any rate, I thought you guys would love it, so enjoy my friends.
–your pal, OD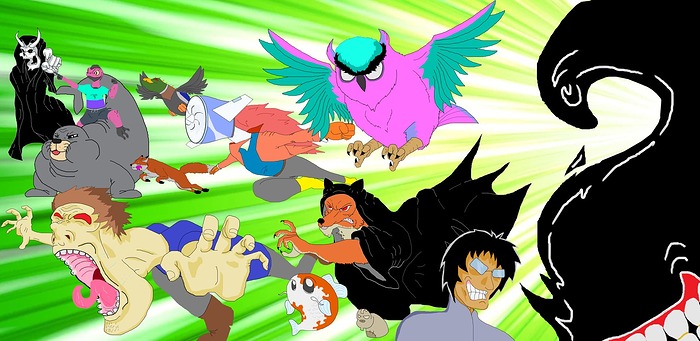 @SuperWeaner, @Carniviousduck, @Foxhoarder, @infraredturbine, @Mr_Owl, @Carpdime, @Rescue9, @Marakasaya1, @Larur, & @Virgil.
(FallenAngel007 is next to StoneRogue riding SuperWeaner but you can only tag 10 people max).
FYI

If you're one of my bros (you know who you are) and you weren't included, it's because you don't have some autistic internet avatar OC you LARP as.