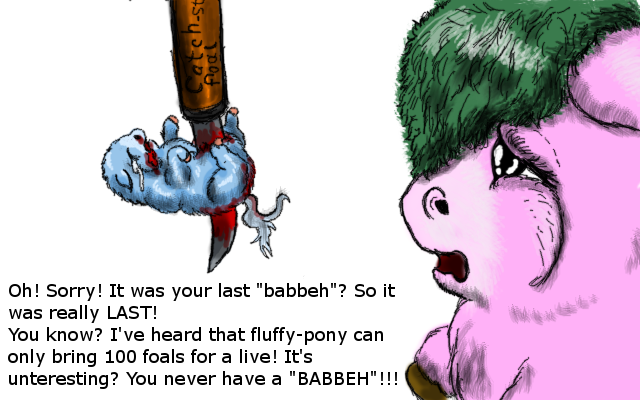 dear god, i had a stroke today.
Only 100 foals? That doesn't sound right.
well, if they have 100 foals produced and didn't learn how to be a good fluffy and make her foals good fluffies than is it good she can't produce more then 100 fluffies.
Even if it's a lie, it's excellent psychological abuse given how gullible fluffies are.