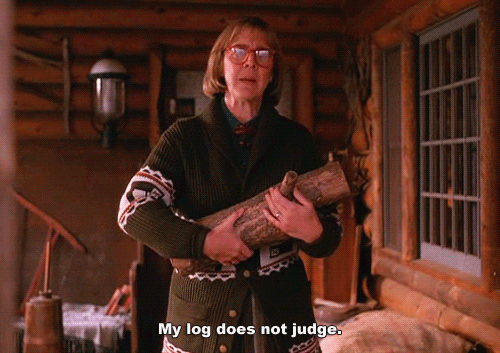 What is that from? The " My log does not judge" thing, for context.
Twin Peaks
Weird fucking show but nothing else like it, for better or worse
Thought it was a churro at first.
Honestly looks like a scene from Monty Python,because this is totally something they would have done
The Log Lady is a font of wisdom. Often… quirky, but still wisdom.
That must have been the bestes of bestes bebbehs