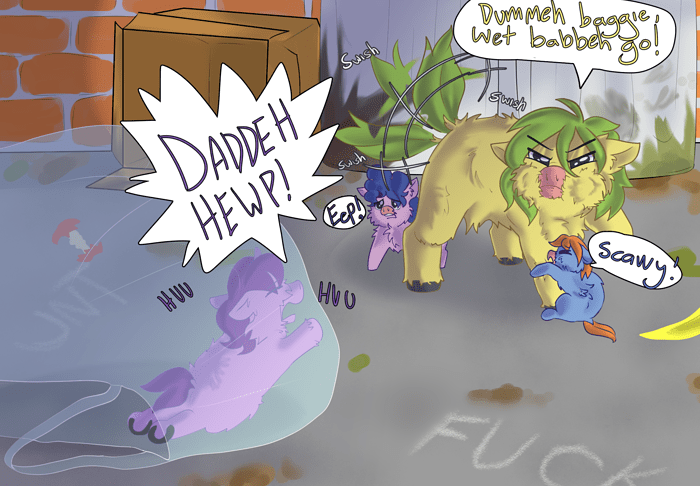 For
@anon39365243
Fluffy Com suddenly has a real craving for fluffies and plastic bags.
It's so cute! Yet so funny lmao.
The shading is amazing!
those are some handsome leggy fluffies
Do 'ou ebah feew wike pwastic bag, dwiftin' fwooh dah wind, wantin' to stawt again?~
What a perfect little masterpiece
Plastic pollution: the enemy of all fluffies
I really need to find this out. Considering how weak foals are meant to be compared to the already weak adults, could they even fight their way out of a wet paper bag?
Something tells me they'd give up once the bag went over. Knowing fluffies it'll be a total bloodbath if the adult even attempted to get the foal out
Oh, poor baby. Fluffies are very dangerous for themselves
Babbeh yu a FIIIIAWOOK! COME ON SHOW UM WHAT YUR WURTH!
I really like this, the smarty dad just trying to "intimidate" the bag just gets me.
this bag is so scared it's about to run away…
right after the wind blows
It's gonna take the babbeh with it to unexplored horizons
trampel the bag, that will help
This is pure fluffy perfection! The big fluffy looks so brave I can't help but admire it for at least threatening the inanimate plastic bag. This is exactly what a fluffy conflict-handling at its fiercest should look like!

I'm always amazed by the stupidity of Fluffy's.
That's a micro fluffy so yes.