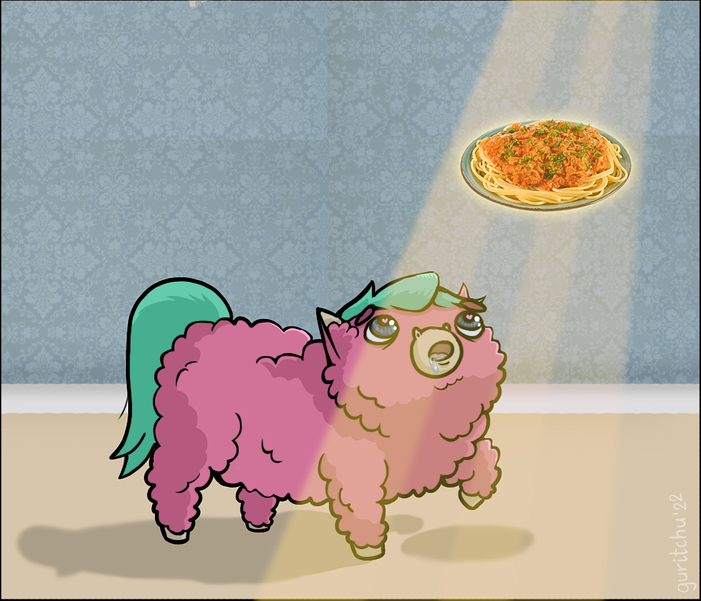 thanks to @FoalOut4 for the title
This makes fluffy a Pastafarian worshiper of FSM
Most fluffies act like this when given skettis

Dis am a gift fwom da Sky-Daddeh! Wike manna, onwy bettah!
good job for a good post i really like it
This is a fantastic post, and it inspired me.
The Book of the Revelation of the Flying Spaghetti Monster (translated from the original fluffy):
Fluffies, I tell you truly, any fluffy who harms a foal, or has sex with a mare against her will, or lies, or steals, or cheats another fluffy, or disobeys a kindly master–that fluffy will be cast into the fires of Hell, and will be tormented by Satanfluff and his minions for all eternity!
But the fluffy that is kind, and brave, and loyal, the fluffy that protects the weak, that gives his food to those who are starving, who sacrifices his life for his fellow fluffy–that fluffy will be taken up and dwell forever in the House of the Flying Spaghetti Monster. And the Name of that House is Skettiland.
Awesome! This feels exactly like I'd imagine receiving sketties for the first time to feel like!