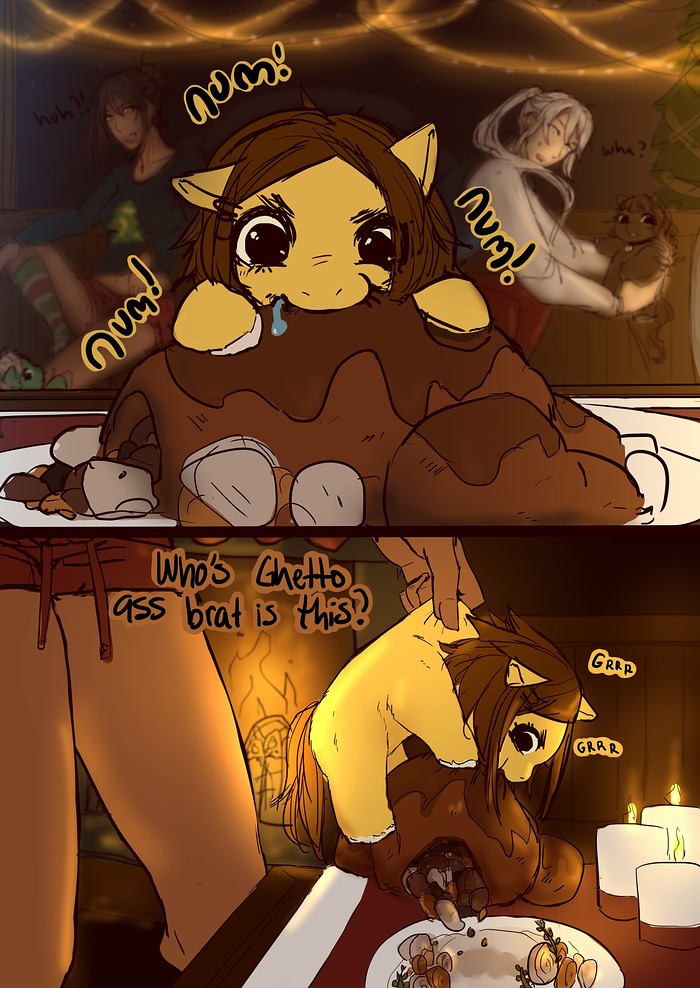 she's kinda trashy… but she is me after all heh
wouldn't do anything i wouldn't do
wowunk in my language!
So naughty!

careful the candles and fireplace are just a toss away
Like eating fluffies? Then try our new fluffy fed fluffy.
For that great double fluffy taste!
would that be like chickens eating their eggs


chicken flavored chicken

The forbidden breakfast
Also, no. This is much more horrible.
I hope that roasted Fluff was stuffed with foals!
Wait she just snuck in then and nobody noticed ?
like i said before, shes the annoying cousin who destroys your house cause their parents dont watch them. most likely dad isnt watching her properly
Nothing a good thwack with the serving plate can't fix.
Does this mean you are a cannibal who would eat cooked humans?
I am so glad you caught that.
YES I would :3!
I would probably try it once if a professional cooked made it, and I had a medical team on standby.


sprinkle some laurys on that mfer and i would dig in!
cook it like beef, season like pork!
So like a turducken. A Turfluffen if you will.
Never heard of laurys before. If I had to pick a sauce, it would probably be sweet baby rays.