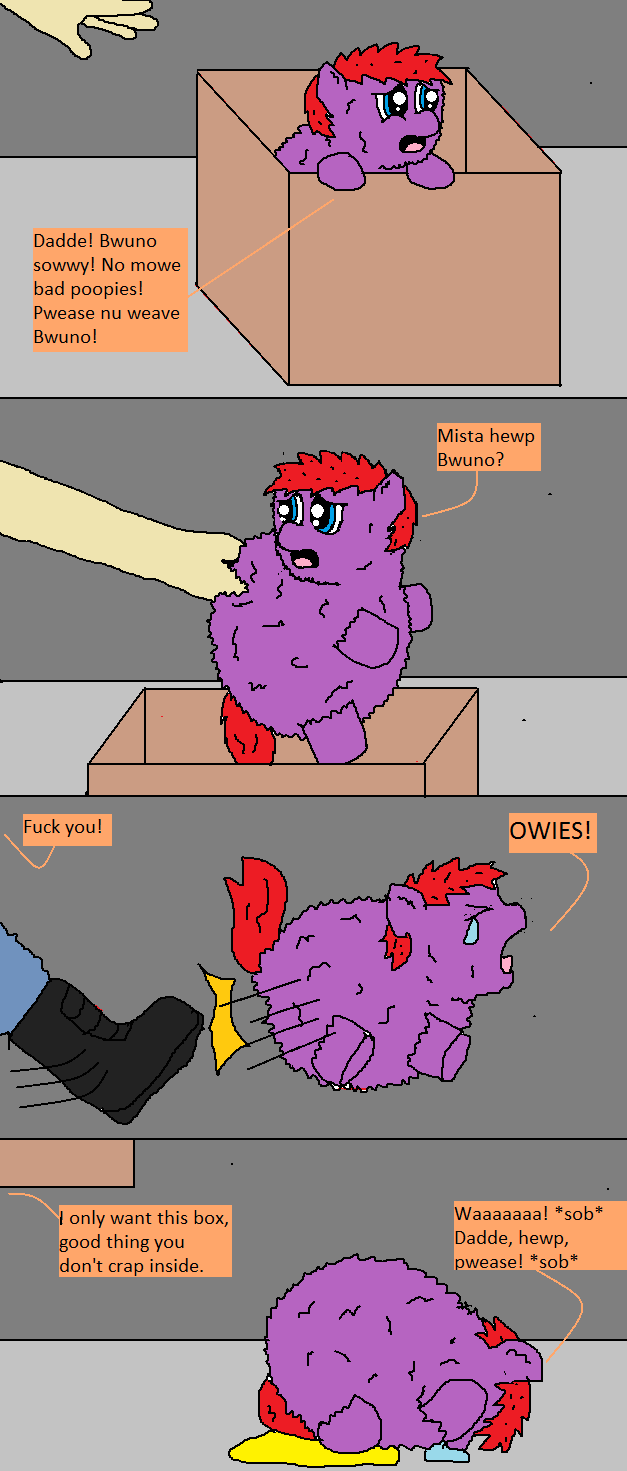 Not even worth being abandoned in a box…
The box is worth more then the fluffy anyway.
Look at that box. That's a nice, fuckin' box.
I know that quote from somewhere but i cant place it.
Poor thing.
I'd adopt it.
Or at least stomp it dead.
Either way, no more crying.
Lmao fluffy fetal position
Imagine the poor person collecting boxes for their big move. Have to put up with so many whiney fluffies

The box unlike the fluffy is actually useful.
I feel like there's a "sad box" joke to be made here, but I'm to lazy to think of it.
Fucking, -deep breath… aaaand happy sigh-

KICK!
One of the first comics that taught me about the worthlessness of fluffies
Ah yes, one of the classics.
Though it does present a bit of a problem–if boxes are more valuable than fluffies (and they are certainly more useful)–how can you have a sorry box? How can you waste a precious box on a prison for a fluffy? Hmmm.
Lmao






Yeah, lucky find a perfectly good box to store things in, and the shitrat didn't ruin it.
Being a discipline device is a better use for a box when a living space for a useless feral