Thought the hoof got severed till I realized it was a poop plug. xD
Also, is this an in person machine or one of those online crane games where they ship you your winnings?
This one is an in person one, but FuwaFuwaUFO does offer online crane play on similar machines internationally.
I hope they have various shipping options for whether you want them to survive / enjoy the shipping or not.
Also noticed the H BOI in the bottom right of the machine, nice touch.
Damn, I could spend all my money on this machine just for the pleasure to hurt fluffies.
well good news then cuz most of these games are rigged to intentionally drop 3 out of every 4 prizes.
I've had a lot of luck with claw games.
I once won a Yoshi plush from one. Just like Link's Awakening.
To be fair, it'd only be 1 in 3 or 1 in 2 if they didn't panic and thrash about.
i can imagine them being there just waiting for someone to come play when their rectum is slowly getting bigger and more unstable from all of the feces piling up.
and when someone finally tries to get one shit nuke and touches the jam-packed flufball…
BOOM!
awesome.
I thought about this scene XD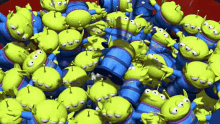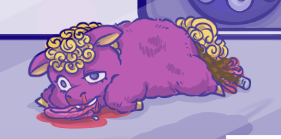 "I, no longer have a dream…"
Welcome back! Always love your art!

Have headcanon about chemically induced hibernation in ( some ) foals.
That, along with the corking feature, would be a very desirable thing in a biotoy.
This is awesome, I love the references to Japanese culture that you include in your art.
imagine how this machine would look if this is full, that machine would be noisy with all these shit-rat yelling at the same time.
I like the idea of smaller machines run by mill arcades just piled up with chirpy babbehs who can't quite see yet.
Needs more foals to raise the chance to actually grab something.
I have to say, their expressions are on point

I'm especially in love with the one crying in the corner for some reason, it's drawn so simply and yet so effectively UwU
10/10, would play over and over again :3
I wonder if there's abuser versions that have things other then the grabbers?
ex: A Fist that just goes down and slowly grinds the fluffy beneath into the floor.
I laughed cause for some reason I pictured the deer feeders but just using fluffy foals instead of food pellets. xD