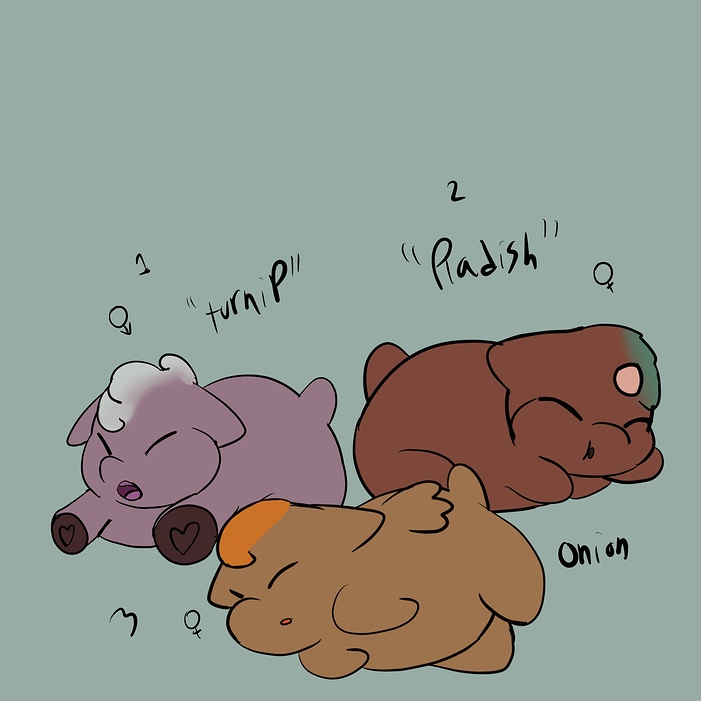 was reading some of @BFM101 's works and thought , why not make some veggie colored foals. And since they inspired me to make these adopts, why not give them a pick if they wish for one of them.
we have 3 little foals here , A earthie colt i like to call Turnip( Taken) , A pegasus Filly called onion (taken) , and a dull red unicorn filly called Radish (Taken)
•Adopt rules •
• you must atleast have 2 works in your gallery in order to adopt from me.
• Must use the adopt.