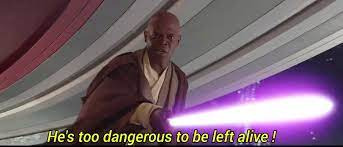 I like him I would hire him for Samaels payroll
Uh oh. He has that "evil child in a horror movie" haircut.
It's just my fluffy who tortures bad fluffys and humans till he feels satisfied punishment is served or his subjects dies in some very sadistic ways
Sounds great, I'd let you do it.
Nice I'm sure Samael will find ways to utilize him in his punishments
"Aww da sketti is fo' ou, Damien!"
From that huge vein in his arm, was it manipulated by an eldritch horror?
Ah ok thanksI double checked it,its still creepy as hell with white eyes.