Just a re-post.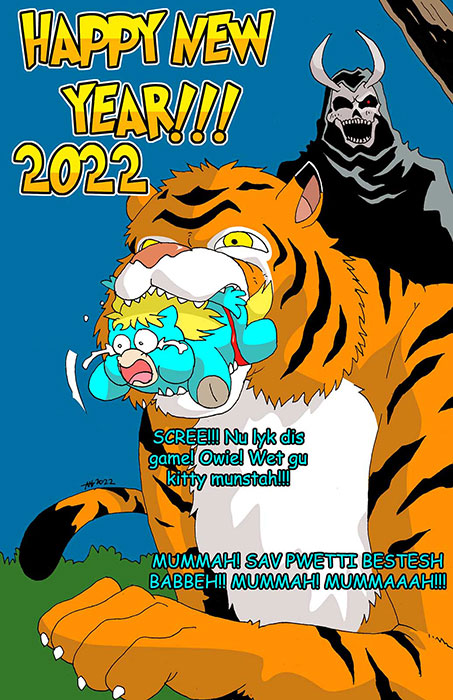 ==========
For commissions and info, kindly pm me.


It's the year of the tiger! It's the thrill of the fight! Rising up to the challenge of our rival!

You just won't give that little shit a break, will ya? Kinda fitting that I keep calling him a Super Saiyan foal, because he keeps getting AAAAAIIIIIIIEEEEEE'd like Vegeta.
talk about a kenny situotian
Why would we?

He's squishy and basically immortal at this point, perfect for these posts!
"Wait am I immortal?"
"I don't know, let's see."
that is a perfect depreciation but he is since he is a drawing so he is immortal in a way
Well little fluffy, as much as you're suffering now, you at least realize that you're nummies. Congratulations!
Hope that big kitty likes the taste of poopies, because you should never eat a fluffy ass first.
That's what I was thinking too.
In the original post I noted the blue shit was squeeze out his shit before throwin him to the tiger's den.
Suffer you little blue shit!!