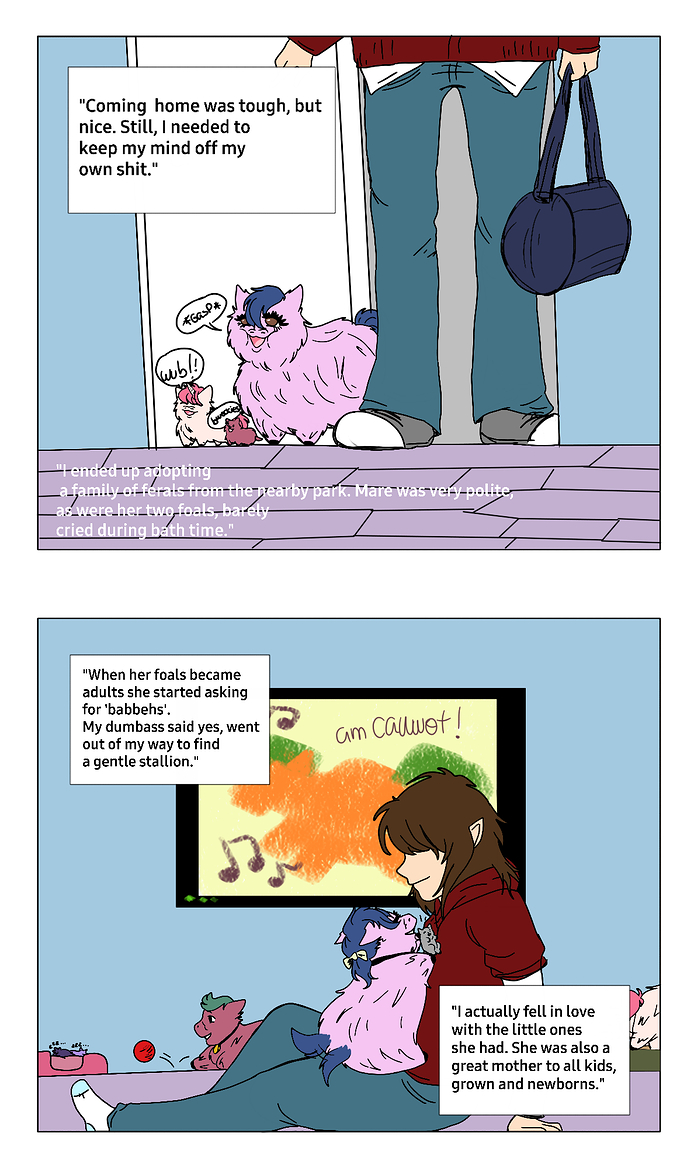 (I wanna punt the punk that told me digital art was easy when I was 10yo lmao, 12 years later and I still expect it to be somehow. This took forever and now y'all know why I never color stuff).
"Discount Link guy came back home and made the mistake(or not) of adopting a loving fluffy family. The mare is sweet and very caring, the foals are polite and actually smart — and the new litter is to die for. Things seem to finally be going in a good direction for Discount Link guy and his little family."
—
Hi hello, how are you? I'm sure nobody knows me here but I'm DN, the discount looking Link guy in the comic. I left FC after a breakdown over my art/confidence in it. Left as in kept lurking from time to time~
I got a tablet in the meantime, had to re-learn how to draw, here I am now with a new story with familiar faces(that are yet to appear). Little Bun, the runt I created back when I first came here, just stuck with me. Your parents also have a favorite child and it isn't you, probably.
I'm just glad to have regained my damn confidence, expect me here a lot, quality never guaranteed.
Also, very glad to see new artists popping up, hope they have a great of time as the one I'm having : DD