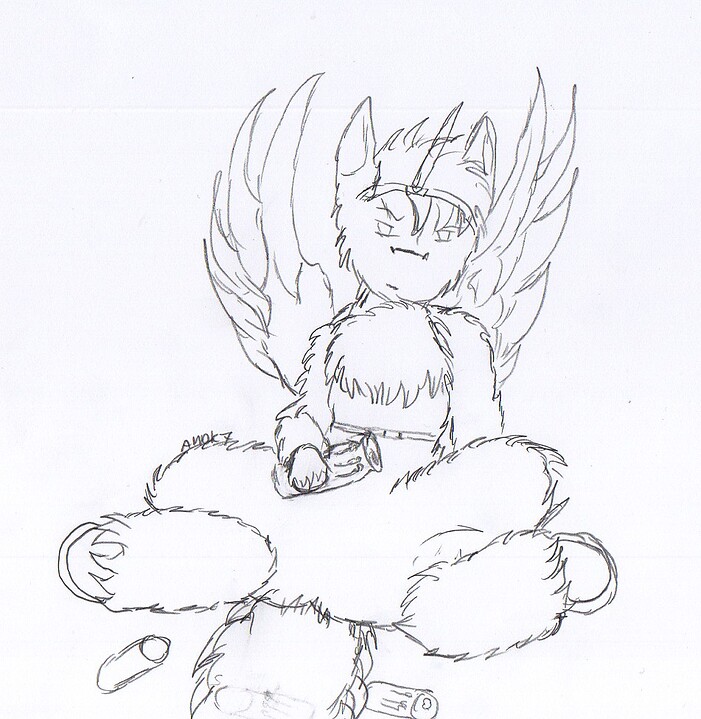 After @Tia and @ArisenLeaf I'm the third artist to have a go at @TheLittle_Stonerboy 's Monster
So blame them !
I know I do.
Monster here is kicking back with some cans of monster and doesn't look pleased he is being disturbed in his drinking .
This is the result of looking up MLP art because I struggle with sitting fluffies and their back legs.
Not sure I like the result.
But he looks very fluffy thats for sure.