Hello,
So, this is a part of some arts I have commissioned for RandomAirPeople.
I did this some days ago, but I was waiting for him to post the part of the story where he reaches this part, so it wouldn't be a spoiler for ppl xD.
Part 13 of his story " A Heart of Darkness" https://www.reddit.com/r/fluffycommunity/comments/n0h6zi/a_heart_of_darkness_chapter_13_retribution_part_i/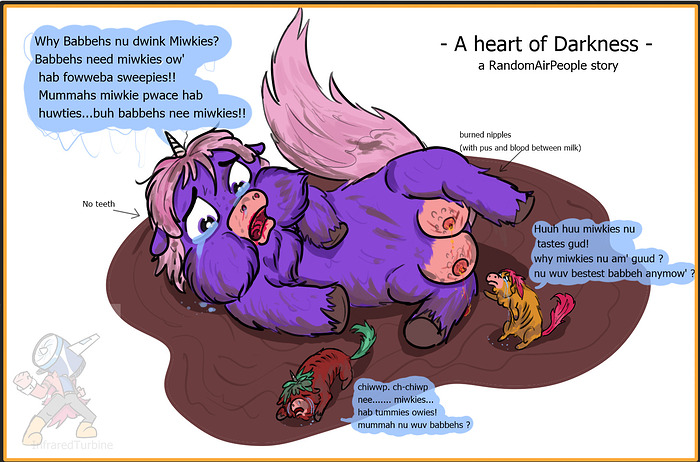 With burned up teats, I guess no foal would like the taste of it, right ?
For commissions, please feel free to contact me any time!