remember me?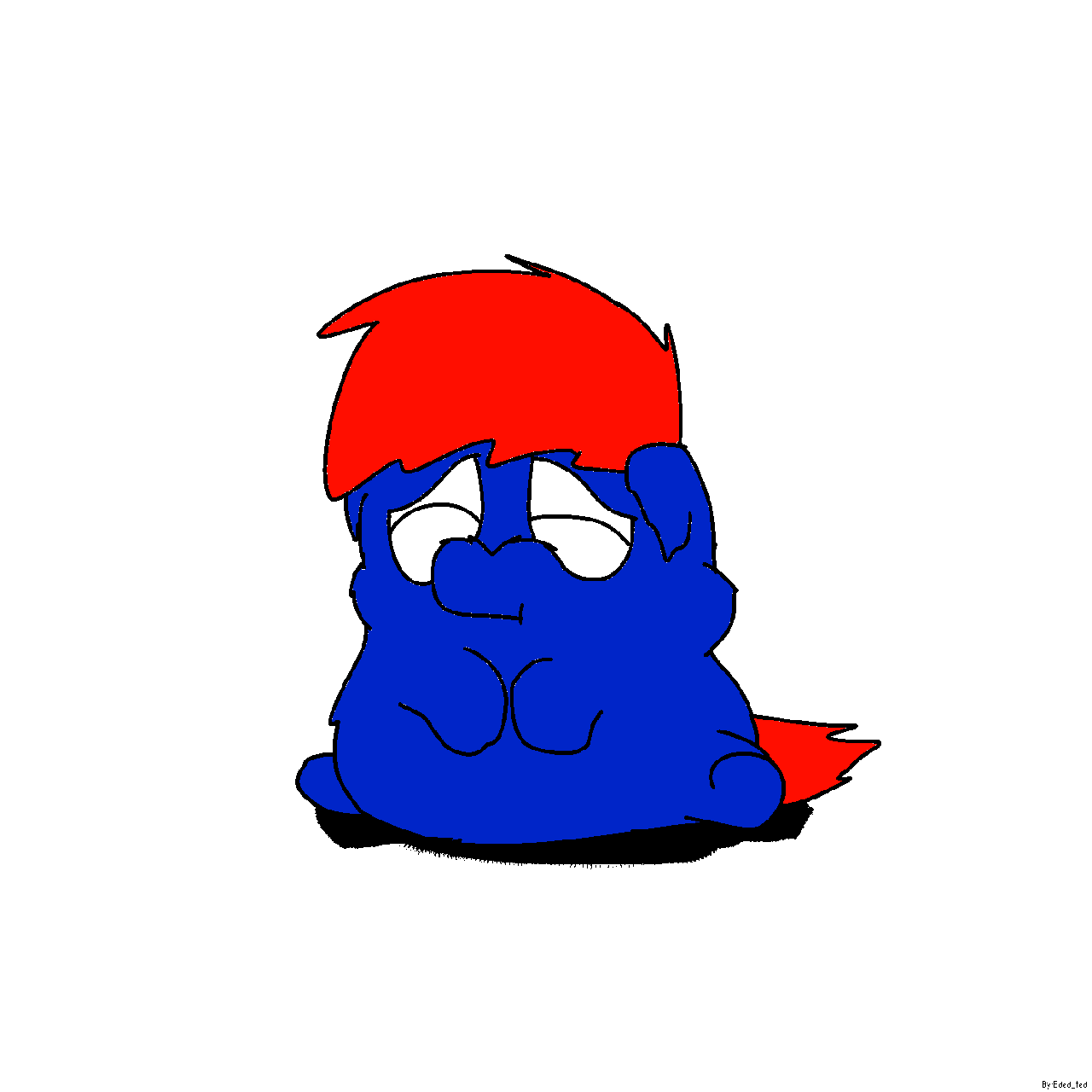 Probably just sad it's blind.
Partially blind, or partially the reason it's sad?
You are this Ned_ded guy, aren't you?
Hello, Eded! I just want to say I'm a big fan of your art and "The Mare that has No tits."
I've been wondering where you were
Hold on…
I HAVE FANS?
THIS IS SICK!!! (the cool sick not ill sick)
I have been lurking and observing in the shadows of the dark gray foliage from the distant corner of the site wich the sun never reaches with its light.
Waiting patiently day after day for me to finish my animation projects.
There you are! Where have ya been?
On a top-secret nigerian government mission on the surface of Mercury researching a ones extinct species called the "OneEyedspacemonkey " or also known by its scientific name "LookatThatBigethThingeth" with Donald Trump and Lightning McQueen.
I love you're derpy looking fluffies
Huge fan of your work, always good to see more!
ANOTHER FAN???
AWESOME!!!