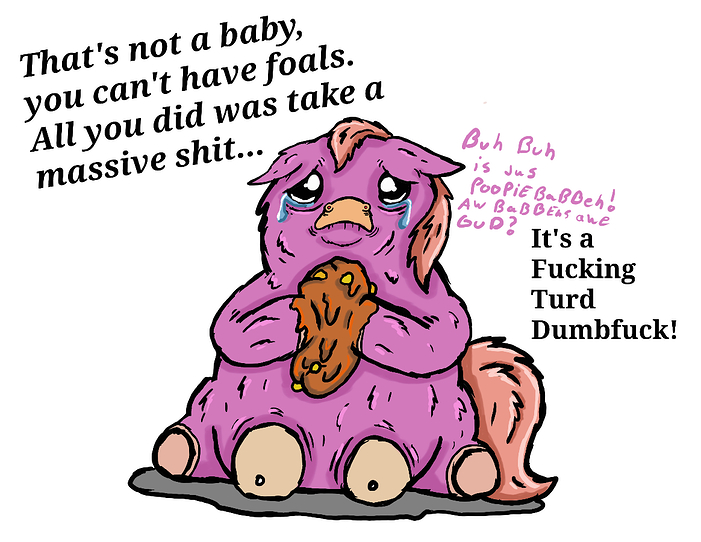 How corny

Hahaha shes holding a piece of

NO PUEDE SER!! LA MAZORCACA
The difference between biggesh poopies and just a big poop is slight but important.
Watch her try and feed it then get a boob infection
Ignoring the fact her "baby" is litteraly a turd … her disposition towards brown foals is pretty good.
I like the implication that she gaslit herself into lactating from constipation given the size of those milkers.
Its a Fucking Turd Dumbfuck
Same thing

at least diet wise poopies are just alot of turd wrapped in bad colors

I don't know how I could tell that it wasn't a baby, it must even smell the same.