Oh hey
You came here for the adoption, right ?
Oh sure, you can adopt one of these two foals I saw on the streets, but…
---
For a price.
---
Money ? Nope xD Calm down, that's not a commission, I want something else here besides money.
You want to adopt one of them ?
Right
then I want YOU to draw them in your style/way;
---
B-but Turbine, I can't draw, I can't do that.
Well, these fluffies are about to suffer in a cold cold night, if you really wanna adopt and save them, draw them in your way, be it on microsoft paint, other programs, in a professional way, using polygons, whatever, use your creativity! Get out of your comfort zone :V
---
1 foal per person, if this gets a cool approach I might be doing more in the future.
---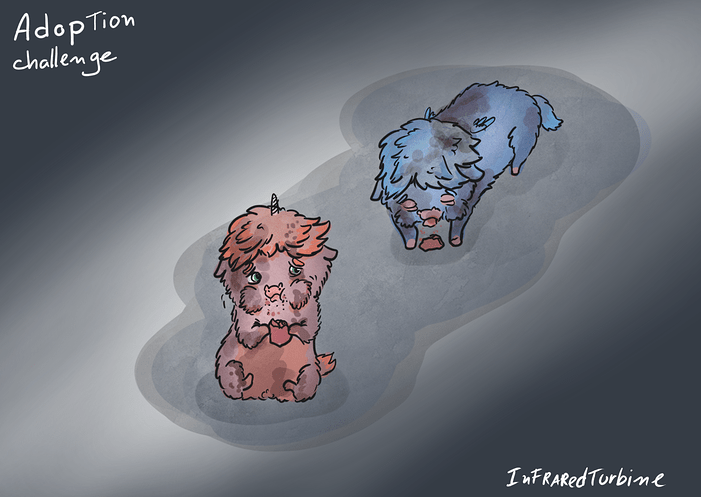 ---
For commissions, for conversations and forTnite, please feel free to contact me any time!