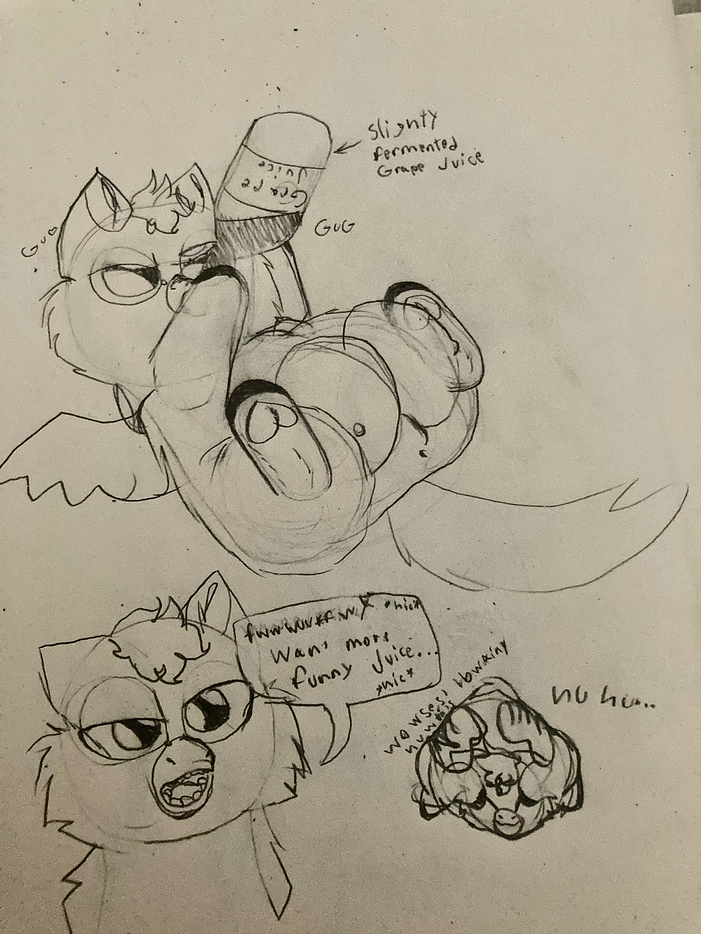 I feel like anything more stronger than slightly fermented would give it alcohol poisoning or something.
Dont know how many braincells fluffies have to spare~ . . .
I am sorry to say it, but Mr_Anonymous technically counts as your name, so you still should put it in the title
Well Rambo did get tipsy and frisky on apple cider .
…Take that as you will.
You'll get the hang of it.
Keep posting and putting n your name wil become second nature.
As long as they dont get addicted.
Last thing this world need is fluffies propositioning people outside of bars.
Might be good for population control, anything strong most likely would poison it
more like 'Fwuffy suck daddehs nono's for gwass of siwwy juice~'
Also the porn stuff is usually by applications and domestic work fluffies. Sure some folk cheap out and might use ferals but you pay for it in production/editing.
Or if it's not enough 'Why aww babbehs dummeh babbehs?'
Don't think it matters with 4th gen VHS copies
You can't see shit.
Mein eyes !
The goggles do nothing !
"Hewwo, nicey wady. Wan' beste's enfies?"

"Bro did that fluffy just proposition me?"
"To be fair man, you really need to cut your hair."

Oops.
In terms of fermented fruits, small animals can actually take quite a bit, and it's usually by eating the fermented fruit which packs a larger punch than actually drinking it
Been making alcohol by hand recently with ferment apples, and the leftovers from the juicing hits hard
Oooh. Hello, fellow brewer!
Fruit brewing is brutal. Apples are good. I've done pears, blueberries, raspberries, strawberries, peaches, plums, and mango. Something about fruit sugars really turns wines into pure rocket fuel, even at a low ABV.
Fermenting fruit is really something, especially to the animal kingdom. Stuff that overripens on my fruit trees drops to the ground and the wasps go apeshit over it. I assume it's partially fermented already from wild yeast.
Not about to taste it myself. First, I'd have to fight off the wasp swarm.
Alcoholic fluffy pony gets shitfaced and fights random inanimate objects or gets all know-it-all like. Although, I'm pretty sure they'd also do that while sober.