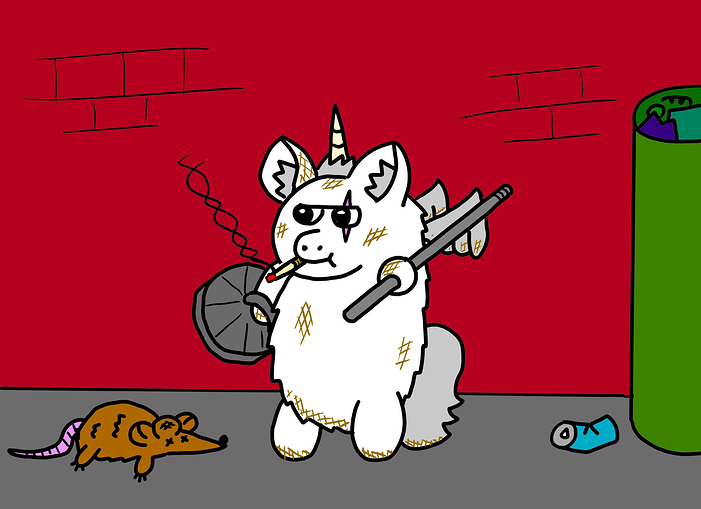 Here, @Za. A freebie for you. It's your alicorn gone Mad Max in their alleyway.
Seems like someone took a level in badass. But I suppose it's inevitable when everyone is out to end your existence.
Thats right Angel, now you have food, a juicy rat that you can eat
Aw hell yeah! Thanks, Bootsy!