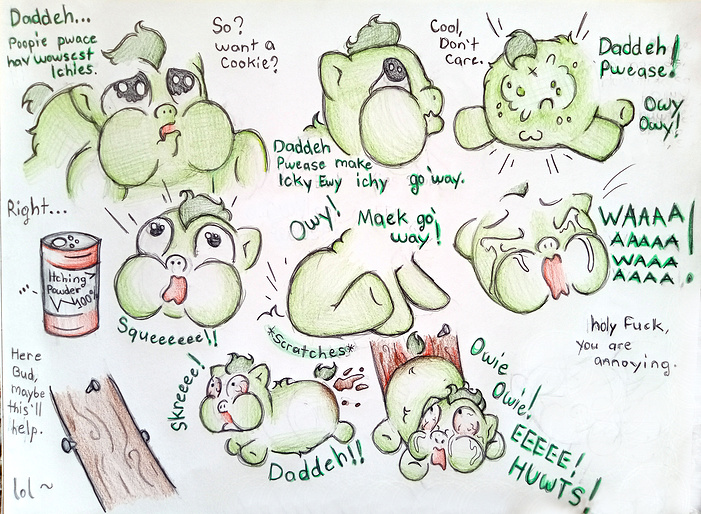 Yes I am aware that the title is also a song by Korn. It was intentional lolol
Can't lie, I can't write a story for this one. Landlord's coming today to give me a wholeass new door so I gotta get to cleanin'. So you guys can write the backstory for this little shitrat if you want.
I actually drew this last week but completely forgot to share it. I was drawing other things to sell and this nugget slipped from my memory.