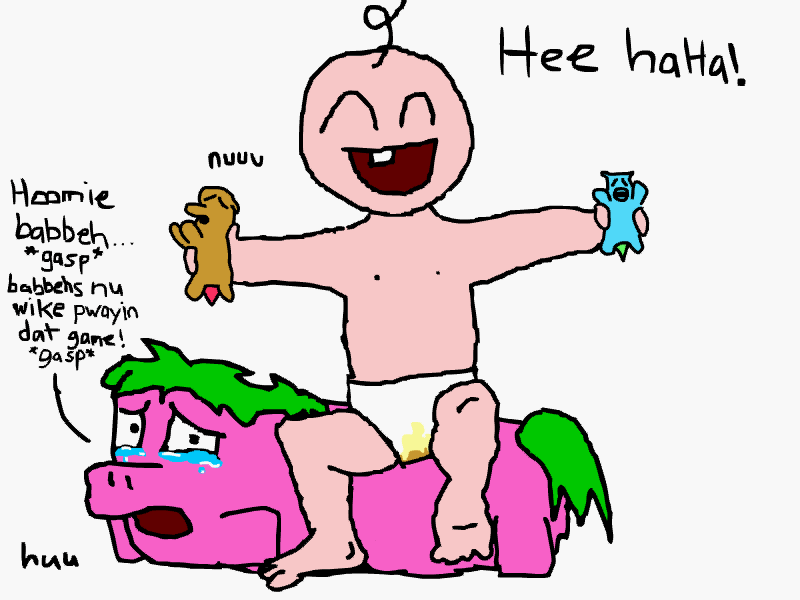 I think this might've been the first animation I put on the 'booru
awww look how happy he is

Bad parents on SOOOO MANY LEVELS.
Nice animation great work!
Damn i rather not have the baby stay with fluffies, but if something happens to that thats gonna be parent fault for being an idiot.
thats either a giant baby or tiny fluffies.
This is amazing on many levels. Great work!
I imagine a kid with that level of passion for smashing things may be in diapers a while longer than is typical.
Technically they're all bio toys, so mummah is wrong once again.
In my Headcannon are Human Babys the only Humans an Adult Fluffy can Hurt becaus at that age everything can Fucking kill us, were basically Fluffys. So Technicly that Child is in Danger.
This is a great idea, but I haven't seen many comics of babies and small kids interacting with fluffies
My kinda story.
Fluffies are natural selection for humans. Any parent dumb enough to leave their kid unattended long enough for Fluffies to get to them needs to not be polluting the gene pool.
Yup and how some Comic writers show Fluffys and the Brutalaty that their capable of i think even an
3 to 4 year old child is in real danger than Muscels no matter how weak you are are still Muscels and flesch so if they can rip of a Fluffys Face they can rip of a small kids Nose or ears enough damage to kill or serios maim it if no Adult is neir to Bring gods wrath vor Harming his/her littel bundel of Fun.
Micros getting into the crib in a house invasion.
Yup and we al now how dirty thei are and how a littel a new Borns immune system can handel the real shit out their.
And think about all those Feral Home Infasions we read here, i mean in 9/10 if no Adult Human is there to stop them. Think about this Scenario Mother and Father leaving their two year old Baby in the Capable Hooves of lets say two Specialy Traint Nurse Mares and their Nuted Special Friend so they have Company and some one to play. They take care of the Baby with al the Love they can and feeding it with Bottelt Milk (or their teats wen Mumma doesent loock). Then the Feard and hated scream is heard from the kitchen "Dis am smawtys wand nao, gif sketties an' wape mawes nao" the Stallion trys to Protekt his Special Friends and their Littel Human Baby but dies a Horribel death by plooping special whumps, then the Rape starts but Smarty and his Toughies are disrupted in their goodfeels by a crying baby. And we all now what a good smarty thoes with crying Babeehs, "Smawty wiww gib foweba sweepies tu dah wittew babbeh, 'ou toughie fwiends attack" and than they start Riping and theiring the Childs Noes, Ears and Eyes out. Even when we say their to weak to doe it they could drown the Child in shit or just lay on its Face.
This could be the back story of a legendary abuser…
Hey if this littel idea of smal old me tickels any bodies fancy feel free to use it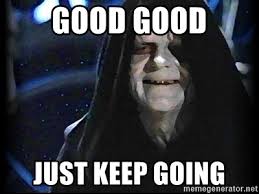 If they could even stand to get close enough, baby screams are loud, their fragile ears might have them fleeing leaving a trail in their wake, I know they make me wince and that's at a range in proximity to the local Karen's and their brood