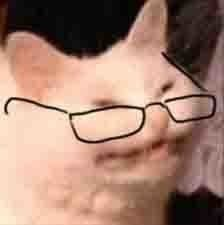 And this is why we should all be glad we haven't mastered genetic engineering
It WOULD be worth it for a laugh to fuck with the Naruto/Hinata fandom though…
Power>Makima
There, I said it. Stay mad, Makima-simps
I didn't say anything about Makima.
I know, you just said best waifu, then fluffy. And the last waifu fluffy was Power Fluffy. I kinda mistakenly took it as you liking the concept, before noticing the disgusted cat, implying the opposite. Don't mind me… brain fart.
I still stick by what I said tho
I love this,how creative. I adore realistic fluffy scenarios like this.
I would pay a pretty penny for a Naruto fluffy. It would only have to say "Beweibe it!" once and that's all it would take,haha.
TY DUDE I SPEND AN UNHEALTHY AMOUNT OF TIME THINKING ABOUT THIS
Me too! This reminds me, I have a Hugbox/neutralbox story in the works for after "Little Laguna" that is gonna be based on fluffy colts and fillies going through a DnD campaign for fluffies! Ignore the fact I barely know anything about DnD, and have only been in like 3 or 4 sessions of a campaign, I joined in half way through.
See, this was my line of thinking as well! Lol
I really want to kill the shitty ninja looking one. Slowly.
That sounds so cute and fun,I look forward to reading that.
I could make that an abuse story with just three words:
Tomb of Horrors.
Watch me make it even worse with just two words:
Fluffy FATAL.
Animefluffs are a huge thing in Japan and there is a whole Japanese fluffy island full of them.
If i was smart enough to do this, all i would need to do to get rid of the urge to actually attempt is watch one of the Jurassic Park movie to remind myself why that would be a very much a very bad thing