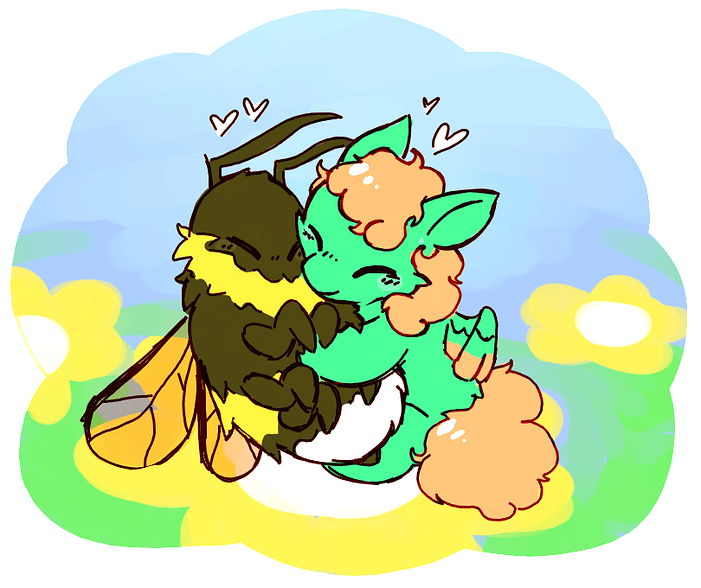 Commission for @ifluffybooru ! The tiniest and fuzziest of cuddles~
Above and beyond what I could have imagined, thank you so much!
So is this like a Picofluff? An even smaller micro? Or a monstrously huge bee?
Micros can be whatever size you want them to be, let your imagination run wild!
This one of the cutest things I have ever seen

That is indeed a picofluff
Buggies need huggies too!

you wouldn't hug a big, fuzzy, cute, bumble bee would you?
" Buzzy-fwuff gib bestes huggies!!! "
I love this so much I can't even express in words