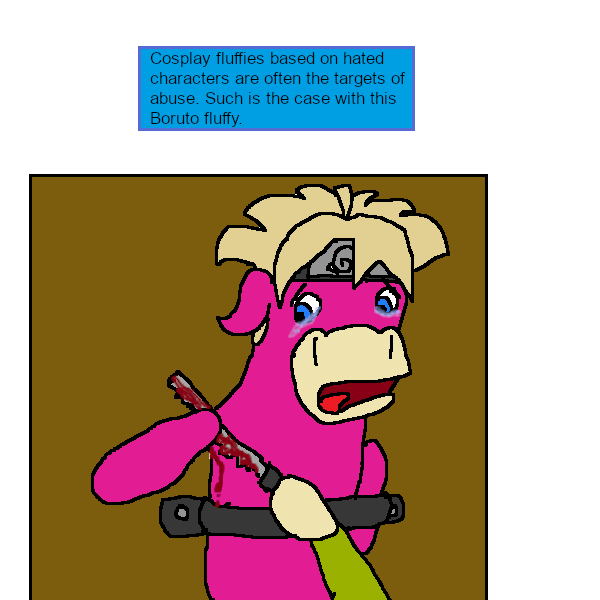 Seems like a waste of money for me…Why spend $200 or so on a fluffy that looks like Boruto to abuse when you can do that in Jump Force for $60?
I think you are underestimating how much some people hate Boruto.
based on hated characters
Whatever you do, don't make a Caillou fluffy
No, I understand how much he's hated. Believe me, I hate him myself (more so how Naruto ended. He should have ended up with Sakura instead of that stalker.) But shelling out money for a fluffy that'll die? Yeah, it's just a waste…
It is my headcanon too that certain fluffies would be in high demand just for this reason.
I'm in the minority that loves Caillou. A Caillou fluffy would be safe with me.
I hate all Naruto characters, so I'd buy a whole set of these just to do this. lol
This is as close as I'll get to killing any naruto character, let alone the title shithead, so I'll take it and murder with extreme prejudice.