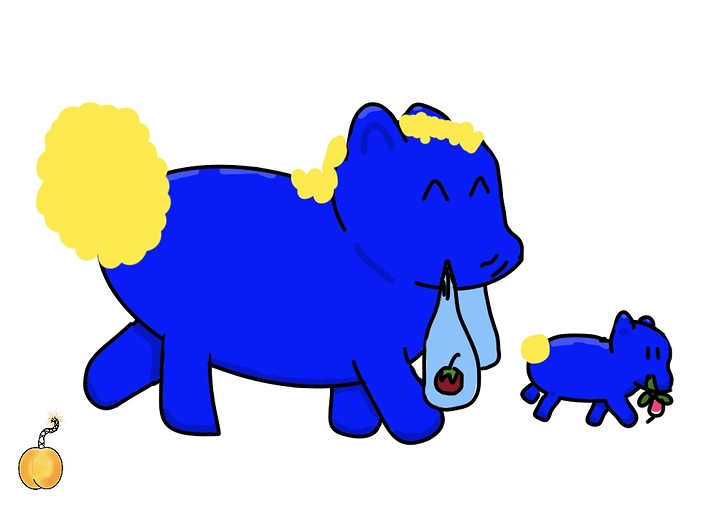 Just a daddeh and babbeh bringing home some produce nummies from a friendly farmer. Careful with that radish, babbeh!
Thats a hella floofy tail.
Jheri curl fluffy.

Oh, gods, is that still a thing ?
Not widespread I don't think, it pops up every now and then.
Its kinda burned in to my mind, cause of a Transformers comic and im a huge TF fan.
The madness of jhericurls
I think that's the poofiest tail I've seen yet.
My poofs may indeed be getting out of hand…
The poof is about as big as its head.
If anything I was gonna say you've restrained your poof too much.
I still long for you to go weirbox with the poof. xD
Lmao, thank you for the reminder! Imma do that!