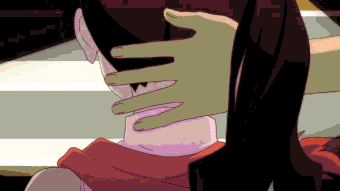 That's adorable.
I've never seen this kind of brush before, it has two brushes at the end.
The mouth gets me! So cute!
This… infuriates me, for some reason. If this were me, and my fluffy putting up a ton of resistance to something as simple as a toothbrushing (which, ya, seems like they would)… I dunno, I'd just slap the shit out of it.
Excellent picture, of course!
with the over reaction in the tags i was expecting the owner 2 impale the fluffy with the tooth brush
well atleast me the putting up resistance over the tooth brush doesnt seem like a over reaction seeing as in alot of the stuff fluffys fear anything sorry stick like with a almost instinctual reaction
Man if you think this is beat the shit out of it worthy, never try to brush an uncooperative cat's teeth.
Mouth closed and being pushed away is nice in comparison to claws in your arm and those teeth joining them soon.
Oh, I believe you. That's (one of the many reasons) why I don't have a cat! But as is usual in this this little world, a cat is an animal with its own instinct and reasoning separate from ours, so it gets a pass. Fluffies, man… not so.
Fluffies are programmed to be like toddlers, yeah? Toddlers do the same, but…eh. Kids aren't for everyone I guess.
I'm not arguing, but I have three kids. None of them did this, haha. Guess that's why it would boil my blood. I'm not justifying it, it's definitely irrational anger, but so is most fluffy "logic". That's what attracts me to this stuff. It's kind of a nice release to be able to have some (fantasized) unhindered rage towards simple stupid behavior. I couldn't indulge that in any other part of my life without being a life-destroying monster. I love the hell out of my kids and, VERY honestly, couldn't imagine harming them, no matter how poorly they behave.
This little yellow shit tho, it gets a hard fuckin slap.

Open your mouth or I rip your mouth open!!
I wasn't arguing either, just discussing.
I've had to babysit a kid like this. Oof, it's a fun time.
I do not know what comment you're referring to, but I'm assuming it's the one about fluffy's being programmed like toddlers.
Because…that is very clearly a thing. They are clearly very childish. That is a trait.
No. I was agreeing with you about how not everybody should have kids. People who realize that should not be looked down on or see as less than.
Ah okay that makes so much more sense! I was very confused.