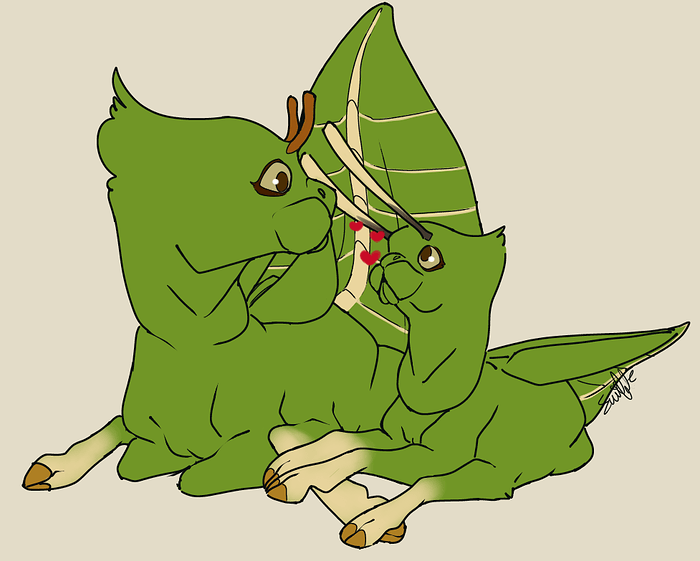 @CyclopsBurger wanted me to draw their leaf bugs as fluffies and here they are!!
Do a preying-mantisfluff next!
(Oops…"please?")
AHHHHH THANK YOUUU! I WASNT ACTUALLY EXPECTING YOU TO DRAW THEM! I LOVE IT!
Their names are Betty and Erling! I hope they become special friends when they're older!
The question is…are they cat sized or bug sized? I enjoy the idea of both
They're around the size of a small cat and only weigh about 5-3 pounds.