Testing out a new tablet :v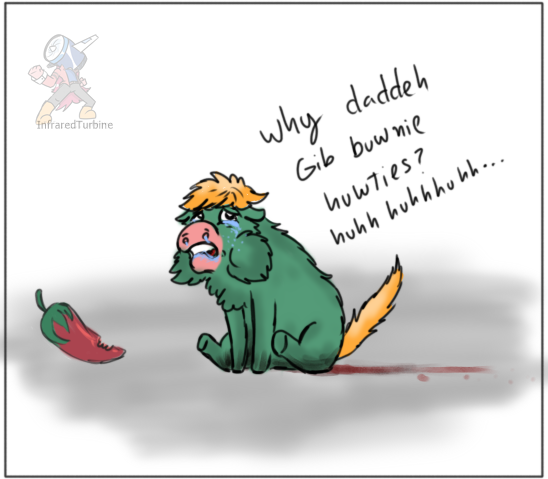 Testing or not the art is still great!
Daddy didn't do a thing, you're the one who decided to eat it.
Prepare your anus, little fluffer
I think the insidious thing with hot foods/peppers is it can get addictive.
I bet dry kibble is sounding pretty good to him, right now.
Prepare for a diaper. Because he may not have an anus left after this.
This.
If they can appreciate sweet, they can learn to love spicy.
Whatever is left will start building up a mucous layer to save it.
"Daddy brought home Thai food!"
"Yaaaaay!"
I think, if you fed a fluffy a Carolina Reaper, the poor bastard would literally burst into flames.
Or just feed him pure capsaicin.
I mean, I can relate to the poor bastard. I'm not going into detail, but I've been there.
What a cry now if they gave you a habanero or a Carolina reaper🤣
Step one mash it down into jam
Step two grab a feeding tub and give it to a fluffy of your choice
Step three force feed (hold it down if struggle)
///This is been quespike way to get fertiliser///