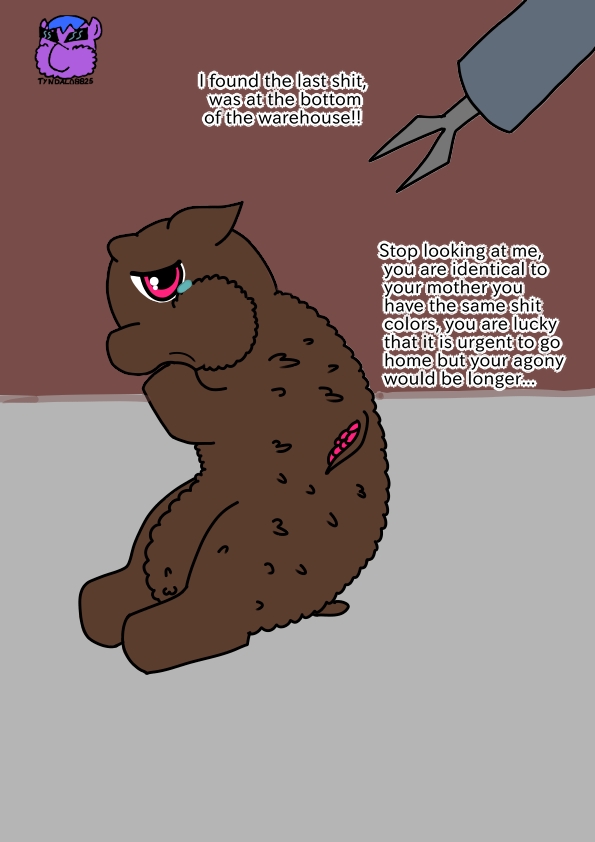 Fluffy removal services make no distinction, they only kill fluffys
This is why privatization is a mistake.
Poor foal is crying because it's scared.


A quick twist of the head will end that.

Am I an awful person for what I do?
No. It is the fluffies who need to stop looking at me like that.
Fuck it shoots the foal leaving nothing but blood and destroyed bones