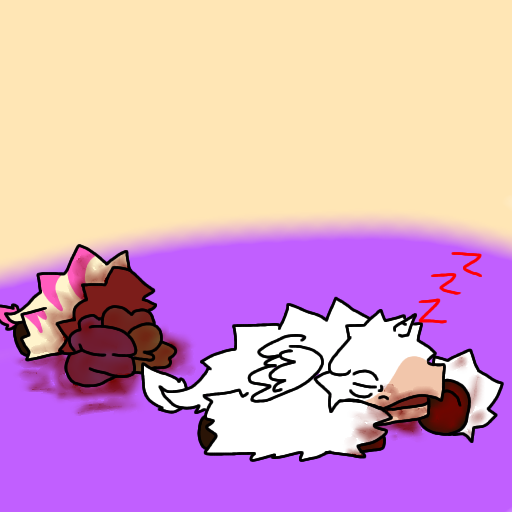 Fluffball as a chirpy, he never liked milk and refused to drink any
Sooo… he decided to eat other foal alive?
Machiavellian, I like him.
At first, I thought he had pooped out his own guts. Then I saw the "cannibal" tag, and it all made a lot more sense.