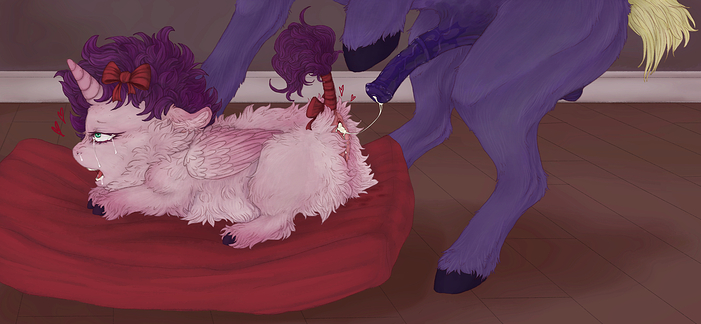 is this controversial idk i never know with fluff-on-fluff but porn-ish stuff but ill put it in controversial first just in case. for context even though ive mentioned this on other art of this character: cutie is a stallion but hes fully castrated.
yes i spend multiple hours of my free time fully drawing and colouring porn of fluffy bio-hybrid horse creatures and i dont regret it.
more pics from this same moment thing coming but it takes me too long to colour so im posting one at a time.