As a German i dont now if i should be ofended or Proud

Real customer testimonials:
"Fwuffy endowse dis pwoduct."
-Poopy Baby
They don't even skin or debone them?
I think these sausages will be primarily consumed by a certain emerald-tinted individual, and he's certainly not a picky eater.
This is NOT how I'd make Fluffwurst.
I WOULD use foal meat to make Fluffwurst, either alone or in combination with pork, basically as a substitute for veal. Foal in my timeline is far cheaper than veal and considered more humane, or at least far more acceptable since cruelty to calves is considered unethical and cruelty to foals is considered hilarious.
Be glad you're acknowledged. The Netherlands always gets shit for representation. We still don't have a Street Fighter rep. Come on, Capcom! You gave everyone else in Europe one, give us a turn!
I think I might do more some stories set in the Netherlands, now that it's not a secret that I live there. They wouldn't have to be primarily in Dutch, we're much more fluent in English than most other countries in Europe.
As a German from nordrhein westfalen the Netherlands are realy just right next to us an ouhr and im in Venlo and yes you are under representat. I mean even your international name Dutch just means Deutsch. Just because our Borders were a littel bit loos in the mittelages. And Capcom as Japanes Company should apreciate you way more with all that Traide History.
You know its quality when it's ground up hair and all. ~picks hair off tongue~
Ohh please I'm to-hic-drunk-hic-toooooo careeeeee-falls over holding mug in air-hic-i saaavvved da beer
Capcom did put a Dutch character in Final Fight. You wanna see him?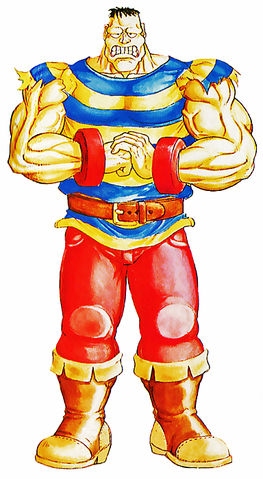 Everyone else gets super badasses, we get a hulking mongoloid manchild. Thanks, Capcom.
I wouldn't put up with this shit if the Mega Man games weren't so damn good.
Hey i feel you Broother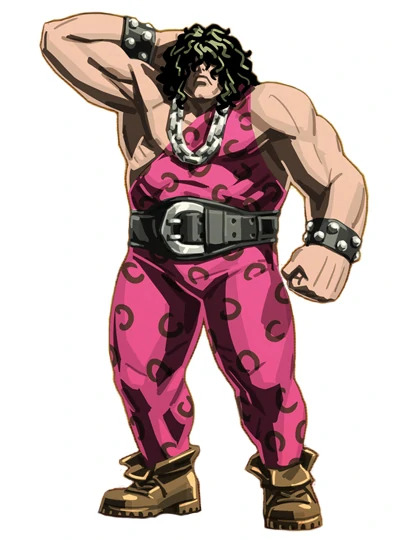 I mean those this Scream German to you!!!
We did not even made great Hairmetal we just have Scorpion.
Well, on the bright side, I'm half English, and England's got a few reps.
"GUTTER TRASH!"
But yeah, the Netherlands could do with a rep, and Germany could do with a more German rep.
I didn't even know Hugo was German, that says everything.
Ok first i hope with rep you mean representation and not Hiphop because we hav so littel good German Rap mosst of it is just shitty Gangster rap. And no we Germans dont need more Representation. We have anouth bad Pres.
Dont get me wrong but as long as there are enoth idiots who think that world war two and the Holocaust were a good idea we dont need more rep i mean that charakter is also from street fighter.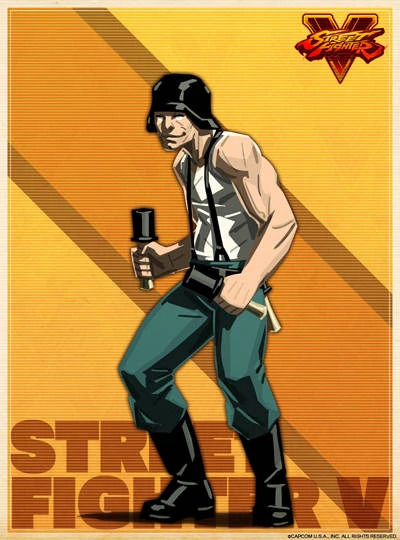 He is German
I wasn't gonna bring up the Nazis. I know there's more to Germany than that.
It's not even fair that you guys get all the shit for that, Hitler was fuckin' Austrian! Why doesn't anyone give them shit, huh?
Plus, I just remembered a quote I love from Captain America: The First Avenger.
So many people forget that the first country the Nazis invaded was their own.
it's easier to blame one person than explain the entirety of geopolitical situation of Germany at the time
Yeah but its more like we put the gun to oure owne Head ok. The myth of the good German is moostly a myth. Our Grand Grand Parents did so many things Willingly and the only reason because they came out moostly safe was Because the Comys were a biger Problem for the Americans than Giving Wehrmacht Soldiers and Officers Weapons to point them at the Comis. Fun Fact The First Officers of the NVA, the east German Army where you gest it also Nazi Officers and the France Foreign Legion took even SS War criminals. Thats the Reason why they sing German Marching songs there today.
And the Austrians, yes Many of them wanted to be in this unholy union that was the third Reich but man you can change the opinion of peopel really fast if you put your Army in to Fucking range if you understand me wink wink.
Im sorry this should not be a rant, im 31 my generation is so far away from this fucking crap of that we should now it better but when i see news of Europ i just see 1936 all over again.
But fun fact im wrighting my own story after maybe lets call it world war 3 and it has Fluffys and anthros so yeah


Sorry im citizen of this world first, than citizen of the European Union and at the bottom im German.
That are my Priorities and i still hope that in the Future more peopel will think this way



Bullet: I'LL TAKE YOUR ENTIRE BUSINESS!