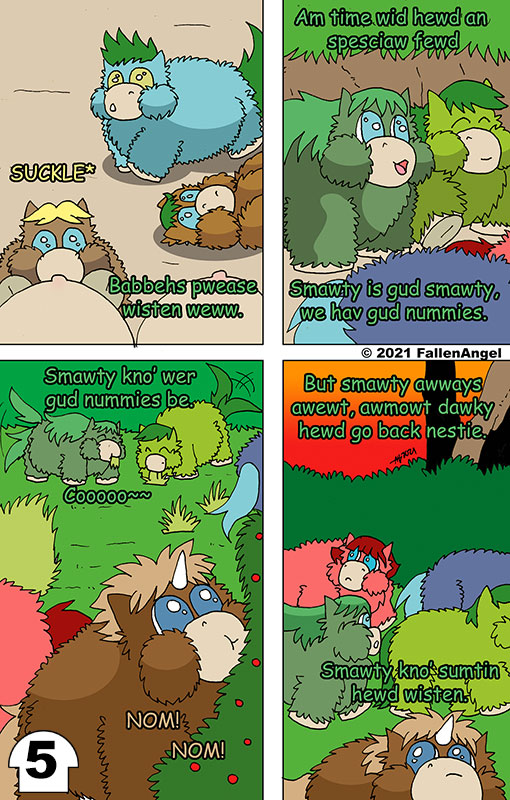 The mother tells the time she was in a herd with her special friend, the foals father.
The plot thickens. Your output and atmosphere is amazing.
Thank you

Time for the mother to reveal they are a werewolf~
Aww. The foal's father used to be the king. It's like a real YA book.
Oh no the foals dad is the one with the green hair with the mare. they are following a good smarty which is a unicorn. The pink is the smarty spesciaw fewnd and the blue is his brother a toughie.
Wow, a smarty that's actually slightly smart, since it's alert. But I suppose things would be a lil different in a herd of mostly plant/earth coloring.
I swear to god fluffies are evolving