Ableism's just a part of life on the hard streets. Mare's dumb for leaving those free calories on the table though, and it would've been a mercy compared to abandonment.
she is too good hearted to eat her. she is her babbeh after all
It's just you and the poopies, now, pillow baby.
Leaving anything thats being useless to them i see such is the cruelty of life indeed, survival it is.





I can understand. It'd be a waste of the limited resources ferals can scrounge up. Though I wonder why she kept the babbeh alive until now, only to abandon it.
she realised that she doesn't need to care for all of her babbehs only now. especially if said babbeh is draging all of her family down
Took her a lot of time to realize that. All throughout the chirpie and talkie babbeh stages.
Clearly someone pillowed her for the express purpose of having her be a abandoned by her family lol
I think she was born like that. I mean why not pillow all 3 in this case?
Yeah, she doesn't even look like injured, more like a birth defect. If it had been anything else, the ware wouldn't be so happy about it.
I like how Artist-kun drew the legs on the other babies. As for the poor pillow girl, I kinda want to take mama's legs and give them to the baby when she is big enough.
Surprised no one posted this yet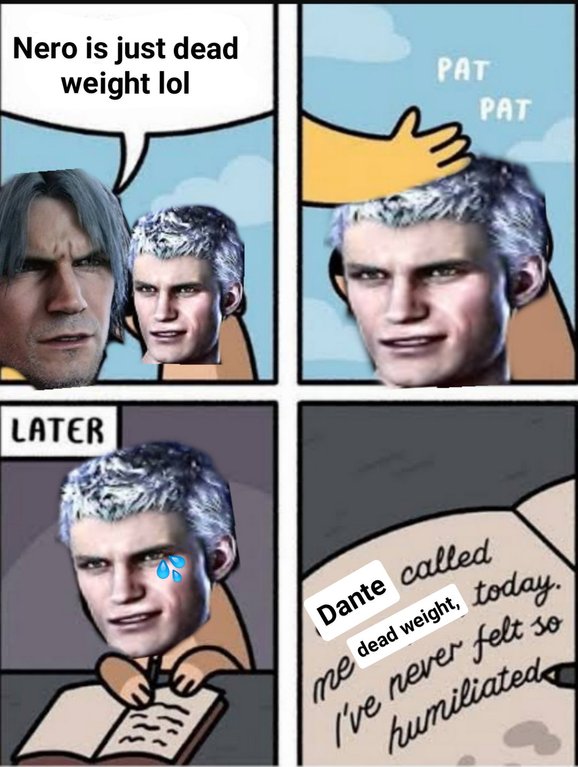 Hello mistah! Be nyu da-
Proceeds to bash them with a bat
after that, proceeds to see no legged foal. and picks up
"Nuuuu! Pwease, dunt hut babbeh! "
Proceeds to take care of it, because he is on a wheelchair
I guess survival instinct is the answer of this example. A lot of animals let their handicapped children starving.
wonders if you've gotten tired of hearing "How time tiww weggies?!?!" every five minutes and thrown the lump in the trash yet