Baed on @Skrelptastic's The Worst Birthday Ever
Haaaa, good ending. The beginning scared me.
Aww, a fluffy birthday party!
four panels later
Aww, a Psycho reference!
It's brilliant that she's still alive! Suffering on both ends.
Not gonna lie, I was hoping they'd unwrap the fluffy shaped present in panel 1 and they'd have suffocated. xD
What a return to form. Nobody better to illustrate that excellent story.
That's horrible. I love it.
Knowing who the artist was, I just stopped reading when Duffy fell asleep. Nothing good was gonna happen after that.
Edit: okay, I peeked, and it actually wasn't nearly as bad as I expected.
The beginning scared me.
Oh no, nothing bad is happening to the fictional miniature animal that I hate, whatever will I do?
I remember this one damn still a sad one though.
welp, nothing a few pretty ribbons and googly eyes can't fix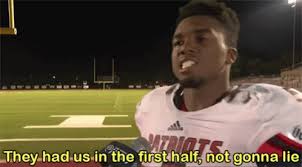 Hahaha he got what he wanted, so he can't complain.
One of the best stories and comics based on a story. I need more of this brand of suffering around disappointments, broken toys, etc.