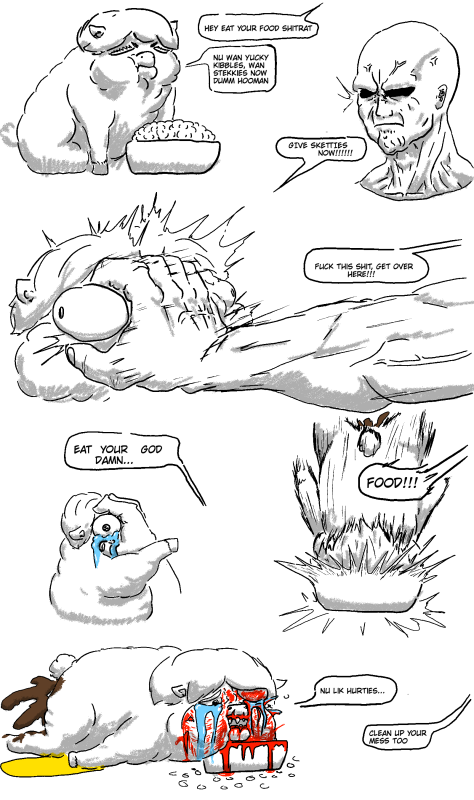 Deserved
Leaking
Shitting
Perfect
… now eat your food shit rat other wise you become food my dog ~
Extra hard kibble for those broken teeth.
Fuck you you whiny shitbag pig horse.
ugh. brutal. your art is stomach turning, bravo.
wan stekkies
Do you really think your rubber teeth could gnaw through a good steak? Also, like hell I'm wasting a good steak on a fluffy. Have you guys SEEN the price of meat nowadays?