We can get more creative than delegging. But why mess with a classic?
Your child is staring you in the eyes and it's first words are to ask about the parent that isn't there.
Good thing she's so thrilled or I could see a fluffy mother getting jealous and immediately assigning it a 'dummeh babbeh'.
You look better with your legs off.
Why would the babbeh ask where mummah is when she's right there!?!
/s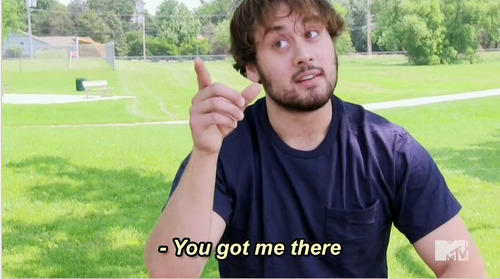 I kinda want to know what happens to the mare, if starts going looking for food or takes the moronbox path and starves waiting for the stallion like your other comic.
Most babies (human at least) don't really start speaking in full sentences right away though, they just repeat words.
That said, I've missed your wonderful abuse!
I dunno. I think abstract words (like 'where') would be hard. But I honestly wouldn't be surprised if some babies' first words were actual 2 word sentences like "No, Da" or "Give ball". But I'm being more than pedantic right now

Warms my heart to know I was missed, though, thank you!

Your facial expressions are getting SO good!
You could make it more of a psychological delegging, than actually removing the legs.
Make the stallion tell you what color its special friend's fur is.
Put the stallion asleep/knock it out.
Dye the fluffies legs the color of its special friend's fur. Maybe add a fake wound or two.
When the Stallion wakes up, tell him you found and killed their special friend and replaced their legs with their special friend's legs.
Watch the fluffies' reaction.
"Deweggification" is hands down my favorite word in the whole fluffy canon. Second favorite is "dinerrr" and all its variations ("a dinerrr", "tolky dinerrr", etc).
we need a part 2 where you bring the already pillowed fluffy back to see the family's reaction
Bringing him back as a pelt would be amusing too
pelts can't say sorry to their children for failing them
Be glad you can't feel your leggies, little one. For they are delicious and you are being spared unimaginable pain.
Awww, thanks!

Weird thing is, before the fluffy fandom I hadn't drawn in years and never thought I could do digital art. I guess that just shows the power of hate boners coupled with focused autism

That little toofwess foal! Eeeee!