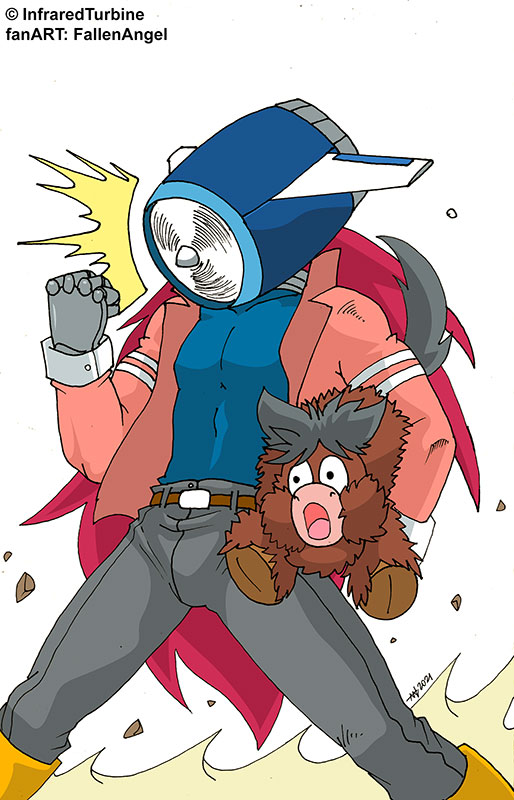 Original by : @infraredturbine

I am looking respectfully

I am looking not so respectfully c;;<
I just noticed, where does turbines hair come from?
From behind his neck?
Or from the turbine, so that it goes back when the engine starts, like those peaces of paper you see on fans?
Either way, EPIC.
If its like the streamers for fans, would they be interchangeable for different events? Different Pride colors for June, Halloween colors in October then Red and Green for December?
I think it is behind his neck, the turbine is his helmet he had one art in his gallery unmasked.
Does wearing an active jet engine as a helmet in any way impede your sight or hearing? You ever headbutt a fluffy while wearing that thing?
unironically sliped a "OH MY GOD" out loud
WOW
I JUST… I WASN'T EXPECTING IT
IT'S SO GOOOOOOOOOOOOOOOOOOOOOOD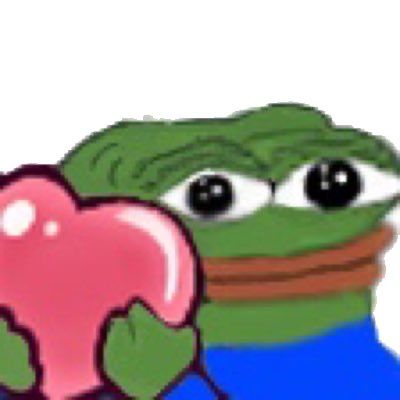 yep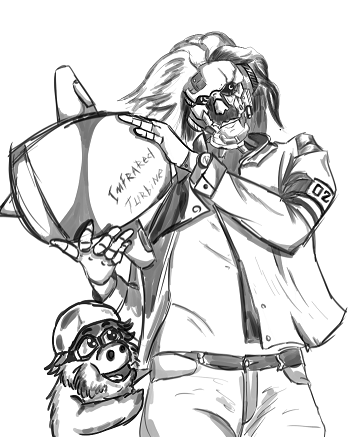 Meanwhile no one can hear the second set of angry turbine noises coming from the pants because of the head.
Nice bulge there! I'm only looking because of …the articles?*
*old playboy reference
Lovely art, that metal arm gives me Full Metal Alchemist vibes

Damn son, David Bowies got a challenger.