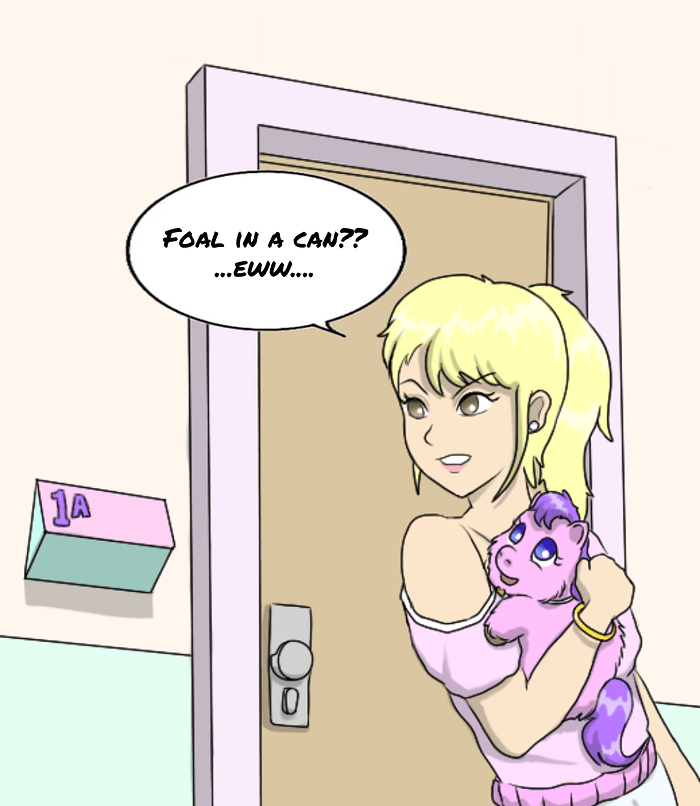 The awkward scene from Avocado - Chapter 2 - By Oculus (with art by Carpdime)
Yikes.
Definitely a bit stuck up there, Blondie! Also, poor Mark!
I should add this pic to the chapter.
Summary

Or perhaps use it to explore Becky's own thoughts on Avo in future @Carpdime
Don't judge fluffies for where they come from, I'll rather have a simple but cute one than one comming from inbredding…
What's worse than a foal in a can?
Guess!

One foal in five cans.
That's how I prefer them tbh
Ah. Still a cunt, I see.
Does Avo's daddeh ever cross paths with her again or is just a one-off bitch that no one remembers or cares about?
This basic bitch needs a dose of the sorry penis. Administer orally 2x a day with food. No refills remaining. Manufactured by Fluffco inc
The girl (Amy) and Princess Pinky does feature in a few of my text stories, but those happen chronologically after the ongoing Avocado stories that Oculus is writing.
I think this piece can go into Chapter 2 if you like. There are many ideas for future chapters that we can revisit in one way or another when time allows!