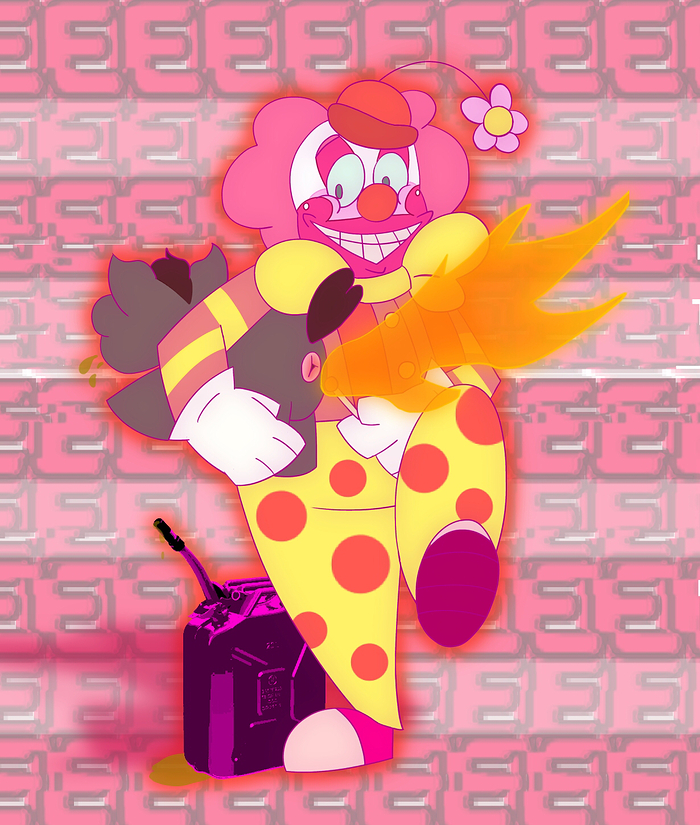 My entry for this thing
Originally the background was going to be a bit more detailed to actually be someone's back garden, but unfortunately IbisPaint was having issues, so I had to just make a simplistic fluffy-scream background.
Nonetheless, it's me (aka Flopso) and I'm doing great distress. Is this even how petrol works?