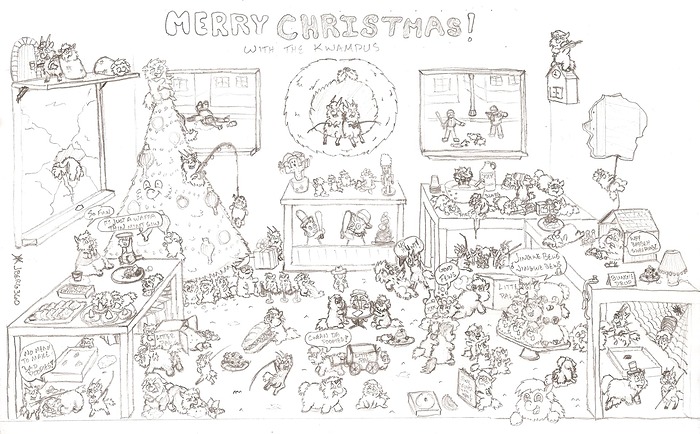 The First big hand drawn piece I've done. My submission for the 12 days of Fluffmas. I doubled up multiple prompts into some fluffies but they should be all there.
You may need to open this in a bigger size.
I'm sure you've heard of the Krampus by now, but if not its a Christmas daemon who helps out saint nick. Now there is a version for bad fluffies.